---
Latest Work

Creative Jonathan Burley Executive creative director, CHI Partners I m a pikey, and so is my wife. We have council genes; cut us and we bleed chip fat. Of an evening, we play "Pike-Off", where we attempt to outdo one another with eviden...

Creative Ben Mooge Creative partner, Havas Work Club I committed to Private View over a Christmas "lunch". "No problem, James give me something to do, get away from the in-laws, ha-ha, ha-ha " Idiot. I remember this feeling. Hazy me...

Creative Ben Tollett Executive creative director, Adam Eve/DDB Chatting to my dad the other day, I explained that advertising isn t a science. It s a craft. It s subjective, not objective. And there s no magic formula for success. "Boll...

Creative Gerry Human Chief creative officer, Ogilvy Mather London It s ironic that I ve been entreated for an "expert" point of view on this week s commercials. Because my way of evaluating work is anything but professional. I prefer to...
Creatives Alex Grieve and Adrian Rossi Executive creative directors, Abbott Mead Vickers BBDO Ever noticed how really stupid people are absolutely convinced they are right and really smart people are full of doubt? Of course you have. You...

Creative Dave Bedwood Creative director, M C Saatchi Last time I did this, I had my cock in a vice. Literally. This time, I m working for a new company, in the middle of a pitch, and my wife is moaning about my lack of presence at home. ...
Pick of the week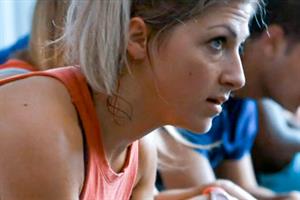 Maisie McCabe is all pumped up about the Sport England ad: "Not only is it a great idea to show normal women getting hot and sweaty, this is well-executed with a rousing soundtrack." It was written by Simon Cenamor, art directed by Raymond Chan and...
Turkey of the week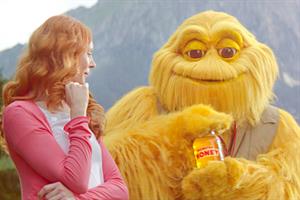 Ed Owen has doubts about the new Honey Monster Puffs spot: "Everyone likes fun, but nobody likes organised fun. And it seems to be organised fun that the Honey Monster is pedalling in his comeback ad. The Honey Monster was at his best embarrassing hi...
---