---
Latest Work
Creative Sergio Gordilho Co-chairman and chief creative officer, Africa For the past six months, I have been exposed to the very best ideas from Cannes, the Super Bowl, the World Cup and the Clio Awards, as a juror or as a participant. My ...
Creative Mary Portas Chief creative officer, Portas Curiosity is a very powerful force it s what drives us to discover. It is also, I recently discovered via the author Ian Leslie, what makes my assistant click on those annoying Upworth...

Creative Chris De Abreu Creative director, Jam I love this industry, and I like the people in it. And, thankfully, I have made a number of good friends along the way. But then, I ve never been asked to write Private View before. So now ...

Creative Tim Mellors Creative partner, Pointblank You don t have to be an economist to see how TV stations squeeze millions a year by serving up programmes cobbled together from "found footage". Sometimes they shell out a couple of hundred...

Creative Jonathan Burley Executive creative director, CHI Partners The new Ikea "beds" spot is a very prettily made thing indeed. I could wax lyrical for some time about how delicately beautiful the grade is, how the excellent sound d...
Creative Darren Bailes Executive creative director, VCCP "Right, guys, I ve just come from the client. They made it pretty clear that they do not want to be impressed by this one. They d like something middle of the road. Not rubbish. Jus...
Pick of the week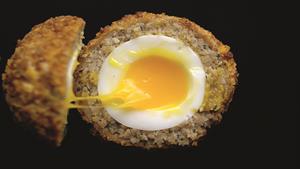 Jeremy Lee feels hungry after watching Marks Spencer s new spot: "This is a breezy, confident ad with a jaunty tune and delicious-looking food." It was written by Pip Bishop, art directed by Chris Hodgkiss and directed by Michael Roulier and Philip...
Turkey of the week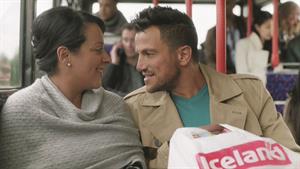 Iceland s new campaign leaves a bad taste in Maria Iu s mouth: "Peter Andre promoting the retailer s low prices in strangely long sentences aside, the ads are full of fawning women. Clearly, us ladies can t control ourselves in front of celebs. Well,...
---