---
Latest Work

Creative Dave Henderson Joint executive creative director, DLKW Lowe Right, eyes down To be honest, I m more of a footy man than a rugby man, but I guess ex-public schoolboys up and down the land will be getting all hot under their joc...

This week Carlo Cavallone and Mark Denton review the latest ads.

Suit Helen Calcraft Founder, Lucky Generals Ah. It s that time of year again, and love is in the air. I ve received a little package from the St Valentine of Campaign himself, Mr Swift, and I am wondering: will it be full of industry hea...
Creative Oli Beale Co-executive creative director, Anomaly First up is a TV ad for Honey Monster Puffs . I m delighted to see the Honey Monster again. Apparently, he has been off our screens for six years. I don t like to ask what he has...

Creative Caitlin Ryan Executive creative director, Karmarama "Fancy having dinner with 15 other ECDs from rival agencies?" Ooh, I don t know. Maybe I ll stick needles in my eyes instead. I could picture the scene: an evening of thinly...

Creative Jonathan Burley Executive creative director, CHI Partners I m a pikey, and so is my wife. We have council genes; cut us and we bleed chip fat. Of an evening, we play "Pike-Off", where we attempt to outdo one another with eviden...
Pick of the week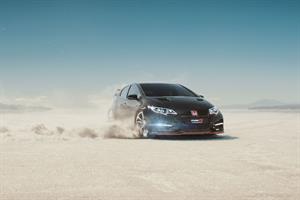 James Swift thinks he could start giving Honda ads Pick of the Week sight unseen: "Another ad for the brand that shows there s nothing wrong with using gimmicks if they re relevant and well-executed." It was created by Bertie Scrase, Christen Brestru...
Turkey of the week
Kate Magee is cringing at Microsoft s latest ad, which promotes the tech giant s virtual assistant Cortana: "I like that Nokia has worked with the electronic group Clean Bandits and used their catchy track, but I don t think forced laughter is good i...
---