---
Ofcom to keep current HFSS restrictions
By Mark Banham, marketingmagazine.co.uk, Monday, 26 July 2010 01:35PM
Ofcom has announced it is to keep the current advertising restrictions on products high in fat, salt or sugar (HFSS) during children's airtime and around programmes with a "disproportionately high child audience".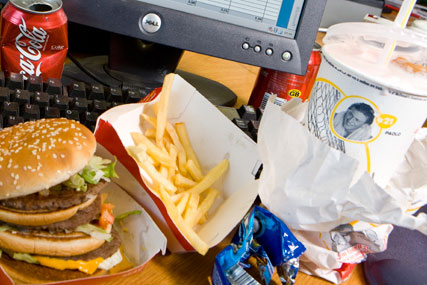 The media regulator said it is "satisfied" broadcasters had adhered to the restrictions and regulations brought in during 2006 to reduce children's exposure to HFSS advertising.
In November 2006, Ofcom announced a ban on the scheduling of HFSS advertising.
The ban, which is one of the strictest in the world, includes a restriction on advertising HFSS products in programmes made for children aged 4 to 15, a ban on advertising HFSS products in programmes likely to be of particular appeal to children aged 4 to 15.
It also includes a ban on sponsorship in the name of HFSS products in programmes made for children or likely to be of particular appeal to them and restrictions on HFSS advertising targeting children of primary school age or younger, including bans on the use of licensed characters and celebrities popular with children, on health claims, and on promotional offers.
According to the National Obesity Forum, 27% of entrants to primary schools are overweight or obese.
Publishing its final review of the ban, the regulator said the restrictions had reduced children's exposure to HFSS advertising by 37% overall, particularly in the case of younger children (52%), who may be more susceptible to the influence of advertising.
In the case of older children, the reduction was less (22%), but Ofcom stated that the results reflected the greater proportion of their viewing in adult airtime, and a shift in their viewing towards channels carrying more HFSS advertising.
According to the regulator, the ban led to "a sharp drop in HFSS advertising featuring various advertising techniques considered attractive to children, such as popular cartoon characters".
While advertisers continued to make use of celebrities, Ofcom said, both in children's and adult airtime, most of these are were to appeal principally to adults.
The ban also contributed to a "significant shift" in the balance of food and drink advertising on television towards non-HFSS products, which accounted for an estimated 33.1% all food and drink advertising spots in 2009 as against 22.5% in 2005 and 41.1% of all food and drink child impacts in 2009, as against 19.3% in 2005.
At the time of the ban, the regulator said its principal aim was to, "reduce the exposure of children to HFSS advertising, as a means of reducing opportunities to persuade children to demand and consume HFSS products".
This article was first published on marketingmagazine.co.uk
blog comments powered by

Disqus
---
Additional Information
Making email mobile friendly

Despite predictions of the demise of email, figures from the Radicati Group show that there were around 2.1 billion emails users in 2012, with the number set to grow beyond 2.8 billion in the next four years.