---
Campaign Big Awards 2010: Government winners
campaignlive.co.uk, Thursday, 28 October 2010 12:00AM
View all of the winning campaigns from the Government category.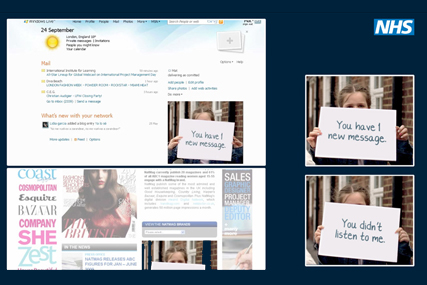 - Government: Digital - Title: Smoke Free Generation / Clients: Department of Health, COI / Brand: SmokeFree / Brand manager: Helen Duggan / Agency: Agency Republic / Creative director: Phil Wilce
For a full list of credits and further creative please see 'The Big Book 2010' published on 19 November. To purchase copies, contact Steven Lewis on (0)20 8267 4042 or e-mail steven.lewis@haymarket.com.
This article was first published on campaignlive.co.uk
blog comments powered by

Disqus
---
Additional Information
Highest rated
Agency: VCCP

Rating: 5.0

Rating: 5.0
The console is dead: The Socialisation of Gaming

The games console as we know it is dead. When Microsoft unveiled the Xbox One earlier this week, it was clear that this was more than a device that would enable you to play Call of Duty or FIFA – this was, in Microsoft's own words, "an all-in-one home entertainment system".