---
Andy Barnes leaves Channel 4
By Maisie McCabe, campaignlive.co.uk, Friday, 01 April 2011 02:35PM
Andy Barnes, Channel 4's veteran ad sales chief, is leaving the broadcaster.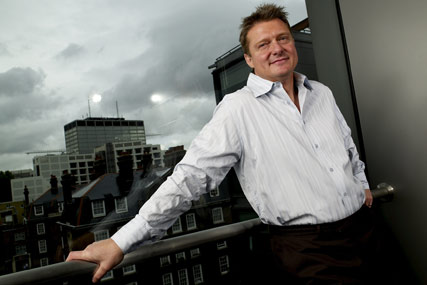 Barnes has headed the sales operation at the broadcaster since 1993 and is also chairman of Thinkbox, the commercial TV marketing body.

He earned £400,000 plus £100,000 bonus according to Channel 4's 2009 annual report.
Barnes is only the second sales director in the history of Channel 4 and has been in sole charge of Channel 4's airtime, sponsorship and online sales departments since 1997. In this time he has delivered over £12bn of sales revenue to the company.

He will leave the channel this summer and move to provide a wide range of consultancy services through his newly formed company as well as widening his non- executive portfolio. Channel 4 will be his first client.

Barnes said: "I have had a fantastic time at Channel 4 and achieved some great results. I've also worked with some outstandingly bright people, both at the channel and in the agencies and clients we deal with, and they have all contributed to the success Channel 4 sales is today."

David Abraham, chief executive of Channel 4, said: "Andy Barnes has been an outstanding Sales Director at Channel 4 for nearly 20 years and I am the last in a long line of Chief Executives who owe him a great deal.

"His massive contribution has helped the channel to become what it is today and his shoes will be big ones to fill. I, along with a multitude of colleagues and peers, wish him the very best for the future and thank him for everything he has done."

Barnes has headed Channel 4's advertising sales operation since 1993, when the channel began selling its own airtime. He became commercial director in 1997 when he also joined Channel 4's Board.

Under Barnes stewardship the channels share of net advertising revenue lifted from 18% in 1993 to a record high of 24.8% last year.

Read initial thoughts about his exit here
This article was first published on campaignlive.co.uk
blog comments powered by

Disqus
---
Additional Information
Forget the 'Store of the Future'; brands need to think about the store of tomorrow

Technological innovations are everywhere, and while we may hear about a number of fascinating new developments, few will actually truly define the future of retail. Considering the changing landscape, technology is irrelevant if you don't first understand both the behaviours and motivations of consumers in a hyper-connected, multi-channel world.