---
M&C Saatchi produces movie to promote Havana Club
By Ben Bold, campaignlive.co.uk, Wednesday, 06 July 2011 01:15PM
M&C Saatchi Paris and its client Havana Club have created a feature film called ' Seven Days in Havana' about life in the Cuban capital city in 2011.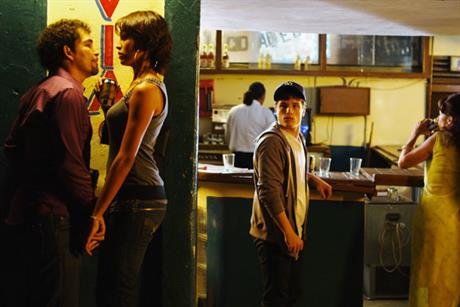 - Stills from Havana Club's '7 Days in Havana'
The film is co-financed by the Havana Club-owner Pernod Ricard and was shot in Havana during the spring.
Each of the seven parts was directed by big names from the film world, including actor Benicio Del Toro and directors Gaspar Noé and Laurent Cantet. Each film depicts a day of the week in Havana.
M&C Saatchi, which was responsible for producing the rum brand's 'Nothing Compares to Havana' campaign, conceived the film in collaboration with production companies Fullhouse and Morena Films.
Distributor Wild Bunch International used this year's Cannes film festival to promote the 100-minute feature and managed to sign distribution deals. The film is currently entering post-production.
Yves Schladenhaufen, Havana Club's international marketing director, said: "Havana Club is known as the genuine inheritor of Cuban rum tradition.
"Not only has it become a true ambassador of Cuba across the globe, but it also actively promotes the Cuban creativity and talents to an international audience. This film will offer a natural platform to talk about the brand across many markets and through these seven short movies, they convey the fascinating and unique spirit of Havana."
Daniel Fohr, M&C Saatchi Paris's founder and creative director, said that the films captured the character of Havana and embodied the essence of Havana Club rum.
He said: "Producing a film offers far wider marketing opportunities. It allowed us to use far richer content and really bring to life this brand's values during the film promotion, that may otherwise have been restricted in traditional advertising channels."
This article was first published on campaignlive.co.uk
blog comments powered by

Disqus
---
Additional Information
Highest rated
Agency: VCCP

Rating: 5.0

Rating: 5.0
The console is dead: The Socialisation of Gaming

The games console as we know it is dead. When Microsoft unveiled the Xbox One earlier this week, it was clear that this was more than a device that would enable you to play Call of Duty or FIFA – this was, in Microsoft's own words, "an all-in-one home entertainment system".