---
Dare lands £28m Gocompare task
By Sara Kimberley, campaignlive.co.uk, Wednesday, 22 February 2012 10:43AM
The Gocompare.com opera-singing mascot will remain the face and voice of the brand, despite the appointment of its first retained advertising agency, Dare, to handle its £28 million account.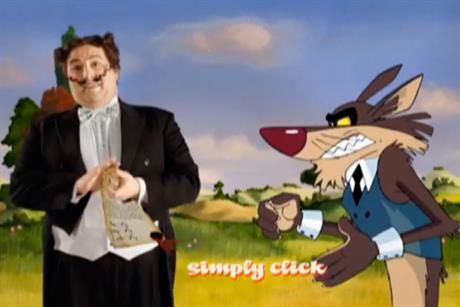 Dare will continue to use the Gio Compario character, played by the Welsh singer Wynne Evans, in future ads. It plans to develop the character further.
The appointment brings the price-comparison site's relationship with the creators of the mascot, the in-house team Sian Vickers and Chris Wilkins, to an end.
Gocompare spots topped Marketing's poll of the most irritating ads voted for by the public in 2009, when the mascot first appeared, and in 2010.
At the time, Evans told the Daily Mail that he was upset by the criticism. "I thought they'd stop making the ads," he said. "But I got on the phone to the advertising people and they were delighted."
Nick Hall, Gocompare's head of marketing, said: "Gio is a phenomenon and he is here to stay. He has helped us become one of the most recognised brands in the UK and has been responsible for driving our rapidly growing business over the past few years. We are now moving into a new stage of the character's development and we are really looking forward to working with Dare on our creative strategy."
Hayley Parsons, the founder and chief executive of Gocompare, said: "We can't thank Chris and Sian enough for their work over the past two to three years. They are an absolute joy to work with and have an amazing track record in bringing iconic characters to the world of advertising – we feel privileged that we have been able to work with them on the Gio campaign."
This article was first published on campaignlive.co.uk
blog comments powered by

Disqus
---
Additional Information
Highest rated
Agency: VCCP

Rating: 5.0

Rating: 5.0
Hey, businesses: ditch YouTube and Head over to Vine

Video marketing for businesses can be a tough game to play. The video landscape is full of funny pranks and comedy acts, so finding an area to put your real content where it will be viewed is difficult. Many businesses are attracted to YouTube, as they boast six billion hours of video viewed. So, they figure, hey why can't I get some of those hours. The problem is: YouTube's viewed content is dominated by shows and comedy.