---
School Reports 2012: A-Z of agencies
By Claire Beale, editor, Campaign, campaignlive.co.uk, Monday, 02 April 2012 12:00AM
The A-Z guide to Campaign's full 'School Reports' league tables and analysis for 2012, including an introduction from editor Claire Beale as well as individual reports for each agency featured and full league tables for creative, media and regional agencies.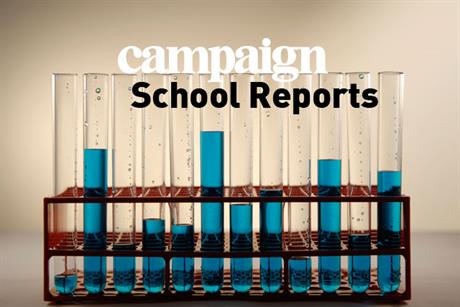 An introduction from Campaign editor, Claire Beale
Raking back over 2011 for this report has been a disheartening task.
Not because 2011 was a dire year for the ad industry. Fewer agencies were forced into redundancies or further salary curbs - most of the difficult decisions having been taken a year or two before - and, if anything, client confidence seemed to have stabilised. But 2011 was, for many advertising and media agencies, a frustratingly inert year.
The determination with which agencies went about reshaping their businesses when recession hit gave way to a stultifying game of "wait and see" amid conflicting predictions on the economic outlook. So, for many companies, regeneration was iced - despite increasingly positive results from holding companies - and it was at best a quiet year.
It's not easy, then, to extrapolate from the past 12 months how individual agencies will proceed as the financial gloom lightens. Only once it's properly over will we be able to determine how wisely agencies have used the economic crisis.
Our knowledge and understanding of agencies' performance - their work, their management strengths, their new-business records, their innovation and their culture - are as acute as ever. But amid a degree of opacity and uncertainty, it's tempting to put too great an emphasis on the tangible fact of media billings. Yet billings offer a less reliable barometer as the years go by, perhaps even more so in a recession, when happy clients are forced to cut spend in a manner that bears no relation to their confidence in their agency partners. So approach the figures with a degree of caution.
Moreover, as Bob Willott writes in his introductory feature, the best and smartest agencies have spent the past few difficult years broadening their services into new areas that don't trouble the billings needle. As client activity begins to really pick up in 2012, it's this broadening and deepening that will really give the businesses in these pages wings. And, hopefully, when we're here again this time next year, there will be more visible evidence to illustrate agencies' new capabilities and prove definitively that the re-gearing forced by the recession has created solid new foundations for future growth.
Claire Beale, editor, Campaign
This article was first published on campaignlive.co.uk
blog comments powered by

Disqus
---
Additional Information
Pinterest takes big step towards working with major brands

Pinterest is getting closer to big brands as it announces three new types of pin that will highlight major US retailers.

It marks Pinterest's first step towards associating images directly with brands and could be the beginning of a change on the social network that sees it become a marketplace as well as a site where people pin ideas of things they like or that inspire them.