---
Campaign Viral Chart: Roller skates beat drugs in new viral hit
By Ben Hall, campaignlive.co.uk, Friday, 04 May 2012 08:00AM
An ad in which kids say no to 'crack' and 'meth' in place of roller skating, has entered the viral chart in third place this week with more than 40,000 shares across social networking sites and the blogosphere.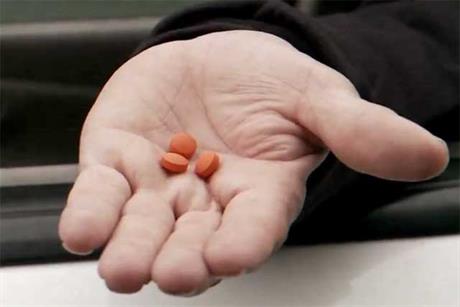 The ad, for a roller-skating rink in Nevada, was produced by Rhett & Link, a duo known for their humorous web videos and outrageous online commercials.
It has been viewed just under half a million times and has inspired 49 blog posts since it was launched last week.
P&G's global Olympics ad remains in top position for a second week and was shared a further 299,153 times this week.
Following a degree of success with an ad featuring David Beckham, Burger King once again enters the chart this week. Its latest ad, starring Aerosmith frontman Steven Tyler, was shared 23,280 times – 5,633 more times than the Beckham ad in the week that it entered the chart.
Elsewhere in the chart, Google's 'Project Glass' video stays ninth, while a new ad for the search giant's Chrome browser, in which a man tries to win back his ex-girlfriend using every possible Google service, enters the chart in 10th place. The chart, produced in conjunction with Unruly, ranks ads according to the number of times they have been shared on Facebook, Twitter and the blogosphere.
Ads launched more than 30 days ago are not included.
Due to technical issues with Twitter's API, shares from the social network were not included in the count.
1. P&G 'best job' by Wieden+Kennedy Portland
299,153 shares this week
All time: 1,536,104 shares

2. TNT Benelux 'a dramatic surprise on a quiet square' by Duval Guillaume Modem
68,013 shares this week
All time: 3,695,068 shares

3. Roller Kingdom 'say no to crack, say yes to roller skating' by Rhett & Link
44,377 shares this week
All time: 57,625 shares

4. Nike 'make it count' created in-house
27,921 shares this week
All time: 444,931 shares

5. Tippex 'Hunter and Bear's 2012 birthday party' by Buzzman, Les Telecreateurs and Les 84
23,536 shares this week
All time: 246,803 shares

6. Burger King 'Steven Tyler' by Mother
23,280 shares this week
All time: 23,934 shares

7. Tic Tac 'the worst breath in the world' by Ogilvy & Mather, Paris
19,547 shares this week
All time: 215,999 shares

8. ESPN 'it's not crazy, it's sports' by Wieden+Kennedy, New York
19,240 shares this week
All time: 138,432 shares

9. Google 'project glass' created in-house
14,585 shares this week
All time: 851,606 shares

10. Google Chrome 'coffee' by BBH New York
13,822 shares this week
All time: 30,456 shares

This article was first published on campaignlive.co.uk
blog comments powered by

Disqus
---
Additional Information
Forget the digital cluster bomb – be more like Bob

It's said that the average person is exposed to 30,000 marketing messages a day. To me that's worrying news for us marketers – especially if it's your job is to build marketing relationships with consumers.