---
Cannes 2012: AOL's Rene Rechtman warns Generation Social don't like ads
By Arif Durrani, campaignlive.co.uk, Friday, 29 June 2012 10:00AM
Generation Social, the natives of social media, are actively rejecting all kinds of digital advertising, and brands and agencies should be focused on creating shareable, high-impact content if they want to engage with them, says AOL's René Rechtman.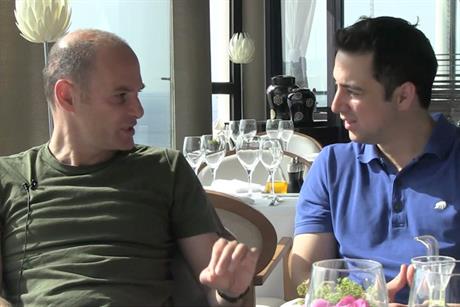 Rechtman, who is head of AOL Advertising International, draws on Upstream research in the US that found three quarters of millennials (66%) reject digital advertising, and a third of them hate the brands that are targeting them.

"Online advertising has zero influence on this group," warns Rechtman, "forget about ads."

AOL's commercial leader identified "shareable, high-impact assets" as the best way for brands to reach and engage with consumers online.

This catch-all term can refer to video, music, pictures or text which has been presented and packaged in a way to encourage Gen Social to share with their social peers. He noted Generation Social do not have anything against brands per se, "it's just brands that are targeting us with static, stupid digital ads".

Speaking off camera, Rechtman offered a simple but "smart digital asset" from Starbucks by way of example, an app that not only enabled customers to order and pay, but also offered users a multitude of freebies.

He also cited Nike and its Everything Counts campaign, which armed consumers with calorie counting watches, running apps and exclusive MP3s, all of which successful bring the brand closer to the younger consumer.
Video produced by Sarah Johnson and Georgina Braizer: @BRProducers
Follow Arif Durrani on Twitter: @DurraniMix
Brands and agencies will debate how to get the most out of online video at a panel event next week, hosted by goviral, in association with Campaign.
This article was first published on campaignlive.co.uk
blog comments powered by

Disqus
---
Additional Information
Twitter gives brands lead generation with new cards

Twitter has announced an addition to its Twitter Cards today to allow marketers to generate leads and drive purchases and all within the space of a tweet.

It is a significant move that brings the ability for Twitter users to easily leave their contact details within expanded tweets, called the Lead Generation Card, to express interest in what a brand is offering.