---
Elisabeth Murdoch splits role at Shine
By Elizabeth Anderson, managementtoday.co.uk, Friday, 13 July 2012 11:01AM
It's all change at television production company Shine. Alex Mahon, a veteran of MT's 35 Women Under 35, takes the CEO position, leaving Elisabeth Murdoch as chairman.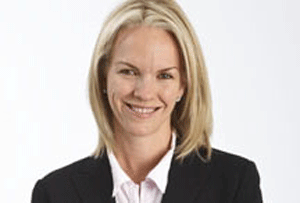 More than a year after News Corp bought TV and film production company Shine, Elisabeth Murdoch is handing over the day-to-day management, saying that the company's continued growth 'requires the chairman and CEO roles to be distinct and separate'.

Alex Mahon, currently chief operating officer, will become CEO as Elisabeth Murdoch surrrenders her dual chairman/CEO role to concentrate on running the board.

News Corp, the media empire run by Elisabeth's father, Rupert Murdoch, bought Shine for $673m in February 2011. At the time the deal provoked controversy and accusations of nepotism. Elisabeth has since reportedly said she regretted the timing of the deal, which happened just months before News Corp became embroiled in accusations of phone hacking at its UK newspapers.

Shine Group was founded by Elisabeth Murdoch in 2001, and is behind programmes including MasterChef, Merlin and the Biggest Loser. The group's success has mainly come from backing shows which have gone down a storm with foreign audiences (MI5 drama Spooks was sold to more than 100 countries).

Alex Mahon has long been noted as a rising star in the TV industry. In 2005 she made MT's 35 Women Under 35 list for her role as commercial director at Talkback Thames, the UK's largest independent TV production company at the time.

A year later, Shine poached Mahon from Talkback to become its MD. In the years since, Shine Group's turnover has risen from £25m to more than £500m last year and it's now one of the UK's biggest TV production companies.
Murdoch is also a 35 Women Under 35 alumna, appearing in our first ever list back in 2001 after quitting as MD of Sky Networks to set up Shine.


This article was first published on managementtoday.co.uk
blog comments powered by

Disqus
---
Additional Information
Highest rated
Agency: VCCP

Rating: 5.0

Rating: 5.0
The console is dead: The Socialisation of Gaming

The games console as we know it is dead. When Microsoft unveiled the Xbox One earlier this week, it was clear that this was more than a device that would enable you to play Call of Duty or FIFA – this was, in Microsoft's own words, "an all-in-one home entertainment system".