---
Big banks shun social media engagement
By John Owens, prweek.com, Tuesday, 31 July 2012 05:50PM
Britain's banks are shunning social media engagement in spite of the growing reputation crisis facing the sector.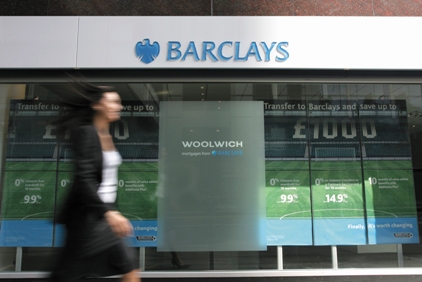 A Pearlfinders report has revealed that in Q4 2011, 22 per cent of financial services sector companies said they intended to invest in social media activity, but this fell to just eight per cent in Q1 and six per cent in Q2 2012.
The amount of online criticism directed at the big beasts of the UK banking world – Lloyds TSB, Barclays, RBS, HSBC, Co-operative and NatWest – was also revealed.
The report showed more than 170,000 mentions on Twitter alone over a recent 30-day period, with negative posts twice as common as positive ones.
The findings come amid public outcry around banks' manipulation of Libor rates, the latest in a slew of scandals to hit the sector.
Pearlfinders MD Anthony Cooper said the results showed an 'interesting about-turn'.
'We saw investment in social media increase steadily throughout 2011, to reach the highest levels ever by the end of the year.
'However, as financial services brands embraced new methods for communicating with customers, they opened themselves up to criticism and negative sentiment.'
The results contrast with the survey's findings about social media investment in other sectors, such as FMCG/food and the charity sector, which rose during the most recent quarter.
Cooper added: 'When it comes to spending on social media, marketing budget-holders in the financial sector are wondering about the benefits.
'Many are simply putting spending on hold until they have a clearer picture of how social media can improve their brands.'
Nick Murray-Leslie, CEO of Chatsworth Communications, said that the drop was 'not surprising'.
'The initial interest was on the whole a "me too" reaction, when in reality few banks have found it helpful beyond tweeting updates on service outages that are largely picked up and followed only by traditional media.'
This article was first published on prweek.com
blog comments powered by

Disqus
---
Additional Information
Projecting ROI for SEO is Mission Impossible

And I'm certainly no Tom Cruise. Before I explain this issue it's important to understand that a website is like the human body. Your health is not only based on your current routines (eating, exercise, etc.) but lifestyle choices you've made previously. If you stop smoking today you'll still have a higher chance of getting heart disease for many years to come.