---
ITV and BT to link up for Premier League coverage
By Michael Northcott, managementtoday.co.uk, Wednesday, 22 August 2012 12:10PM
For the first time ever, ITV may get the rights to broadcast live Premier League football matches, under a team-up deal with BT.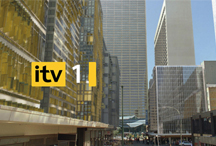 When BT secured the rights to show 114 Premier League football matches for £738m earlier this year, many speculated that the comms company had paid over the odds. But it has not yet had a chance to show how it will pull off the coverage. Today it emerged that BT may team up with the ITV television network for the games to broadcast on a terrestrial channel, as well as giving the TV company the rights to actually produce the coverage.
If a deal is struck, it will be the first time ITV has ever been able to get a look-in on the lucrative matches, normally dominated by Sky. The agreement would mean that BT could show portions of the content on its pay-TV service, BT Vision, as well as recouping some of the cost of having bought the rights in the first place. BSkyB has actually retained rights to the majority of the games, but BT has 38 games per season for three years from 2013.
Whilst BT did not manage to get rights to as many games as it had hoped, the deal will be furrowing brows in the Sky boardroom. Sky's traditional and very lucrative strategy has always centred around sport 'n' movies. And although it is diversifying into drama and factual content, neither of these are such easy money.
Rivalry surrounding the deal is fierce: BT and ITV are in competition with BSkyB over broadband internet and advertisers/rights respectively. But until now, neither company has had the kind of financial might needed to take Murdoch on: his company paid £2.28bn to have 116 matches per year for three years, BT just £738m for 38 matches per year over the same period.
It's not the first time Sky has faced a challenge over rights to the Premier League. But this BT/ITV tie-up is one of the more serious attempts to get in on the action.
This article was first published on managementtoday.co.uk
blog comments powered by

Disqus
---
Additional Information
Forget the 'Store of the Future'; brands need to think about the store of tomorrow

Technological innovations are everywhere, and while we may hear about a number of fascinating new developments, few will actually truly define the future of retail. Considering the changing landscape, technology is irrelevant if you don't first understand both the behaviours and motivations of consumers in a hyper-connected, multi-channel world.