---
Daily Diary - Iris on Benefits
campaignlive.co.uk, Friday, 31 August 2012 11:30AM
Staff at Iris have been shamelessly spending their working days boozing during the day, smoking, watching Jeremy Kyle and racing each other on mobility scooters, in a way only Frank Gallagher would be proud of.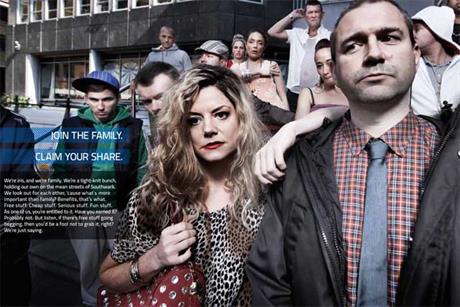 However, their laziness was not due to the slow summer months but in fact the agency was creating a new staff benefits book, 'Iris on Benefits', acting in the style of the C4 series, 'Shameless'.
Iris's co-founder Ian Millner didn't have to dig too to deep to look like a scary Manc, with the rest of the Iris staff doing a rather worryingly good impression of the rough, alcoholic, lazy, law-avoiding council estate characters from the comical Manchester-based hit series.
Despite the book's title, the agency isn't encouraging its staff to claim benefits, but is creating a play on words, using the series, to show what actual benefits (not of the Government variety) the agency has to offer.
If you have a Daily Diary story please email sara.kimberley@haymarket.com
This article was first published on campaignlive.co.uk
blog comments powered by

Disqus
---
Additional Information
Pinterest takes big step towards working with major brands

Pinterest is getting closer to big brands as it announces three new types of pin that will highlight major US retailers.

It marks Pinterest's first step towards associating images directly with brands and could be the beginning of a change on the social network that sees it become a marketplace as well as a site where people pin ideas of things they like or that inspire them.