---
Campaign Viral Chart: Lager and Angry Birds make the top three
By Ben Hall, campaignlive.co.uk, Friday, 07 September 2012 08:20AM
This week's chart brings several new entries from brands including Samsung, Volkswagen and Angry Birds, and is topped by an Australian beer ad that imagines how bank robbers might go on the run without spilling their pints.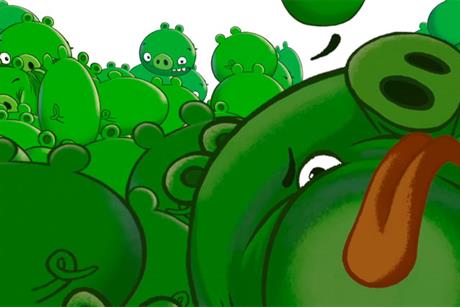 Shared 43,000 times this week, the ad for Carlton Draught was created by Clemenger BBDO Melbourne.
Samsung gets two ads in, taking second with a long "hands-on demo" video for its Galaxy Note II tablet /mobile hybrid created by Cheil, and seventh with an ad promoting the sharing of moments from the Olympic Games via its Galaxy S3 phone, also by Cheil.
Angry Birds equals Samsung's feat with one video supporting the Aids initiative Freddie For A Day and one promoting Bad Piggies, a spin-off of its first, record-breaking franchise.
Elsewhere in the chart, a US ad for Volkswagen's Jetta by Deutsch LA riffs on the recurring dog theme with an unfortunate bulldog.
Creature of London gives UK agencies representation in this week's cosmpolitan top ten with an Adidas/Foot Locker spot featuring Snoop Lion (née Dogg).
The chart, produced in conjunction with Unruly, ranks ads according to the number of times they have been shared on Facebook, Twitter and the blogosphere.
Ads launched more than 30 days ago are not included.
1. Carlton Draught 'beer chase' by Clemenger BBDO Melbourne
42,900 shares this week
All time: 55,822 shares
2. Galaxy 'Note II' by Cheil
24,136 shares this week
All time: 30,487 shares
3. Rovio 'Angry Birds join Freddie for a day' created in-house
16,041 shares this week
All time: 26,691 shares
4. Fifa 'join the club' by Wieden & Kennedy Amsterdam
10,288 shares this week
All time: 24,420 shares
5. Volvo 'ballerina stunt' by Forsman and Bodenfors
4,307 shares this week
All time: 45,109 shares
6. Lego 'the Lego story' by Lani Pixels
3,562 shares this week
All time: 149,207 shares
7. Samsung 'golden moment' by Cheil
2,932 shares this week
All time: 6,282 shares
8. Volkswagen 'bad dog, good Volkswagen' by Deutsch LA
2,856 shares this week
All time: 4,820 shares
9. Rovio 'something pig is coming' created in-house
2,596 shares this week
All time: 4,493 shares
10. Foot Locker 'let's roll' by Creature of London
4,468 shares this week
All time: 5,189 shares
Follow @brproducers
This article was first published on campaignlive.co.uk
blog comments powered by

Disqus
---
Additional Information
Highest rated
Agency: VCCP

Rating: 5.0

Rating: 5.0
Hey, businesses: ditch YouTube and Head over to Vine

Video marketing for businesses can be a tough game to play. The video landscape is full of funny pranks and comedy acts, so finding an area to put your real content where it will be viewed is difficult. Many businesses are attracted to YouTube, as they boast six billion hours of video viewed. So, they figure, hey why can't I get some of those hours. The problem is: YouTube's viewed content is dominated by shows and comedy.