---
National Media Museum shows people how the internet sees them
By Sarah Shearman, campaignlive.co.uk, Wednesday, 19 September 2012 11:35AM
The National Media Museum has launched an interactive "mirror" to reflect what an individual's online life says about their personality.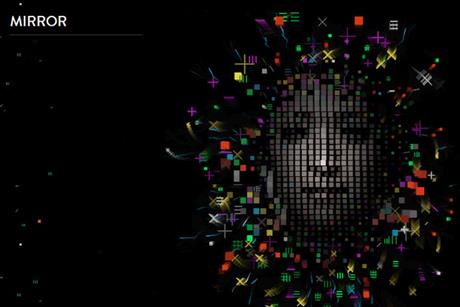 The mirror portal, created by RKCR/Y&R, compares an individual's social activity on sites such as Facebook and information from a database of 6.5 million internet users, gathered by researchers at Cambridge University, to show what aspects of their personality are most strongly exhibited online.
This is combined with information from the 'Big 5' personality test, which is an established personality test with 80% accuracy, filled in by users.
This provides a percentage score for how open, conscientious, extrovert, agreeable or stable, users are.
This is visualized as an interactive, animated "reflection", which can be downloaded by the user and shared on social networks.
The initiative is part of the National Media Museum's 'Life Online' Gallery, which is an exhibition that aims to show people how the internet impacts on their lives.
Saint, which was merged into RKCR/Y&R earlier this year, was awarded the project for the Bradford-based gallery in October last year.
Follow @shearmans
This article was first published on campaignlive.co.uk
blog comments powered by

Disqus
---
Additional Information
Pinterest takes big step towards working with major brands

Pinterest is getting closer to big brands as it announces three new types of pin that will highlight major US retailers.

It marks Pinterest's first step towards associating images directly with brands and could be the beginning of a change on the social network that sees it become a marketplace as well as a site where people pin ideas of things they like or that inspire them.