---
BrandMAX 2012: 'Big data itself does nothing', says Co-operative's insight chief
By Loulla-Mae Eleftheriou-Smith, marketingmagazine.co.uk, Thursday, 04 October 2012 03:39PM
Neil Carden, the Co-operative's head of insight and planning, claims that possessing "big data" itself "does nothing", but that its use allows marketers and businesses to create value for customers.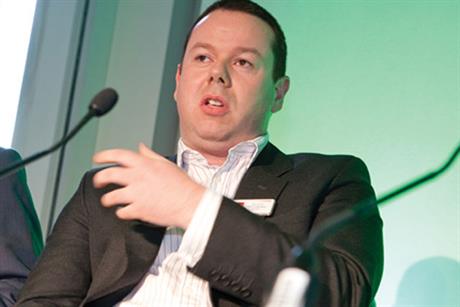 Carden, at Haymarket's BrandMax conference, said: "What big data does is to allow us to make decisions we haven't been able to make before, think about new methods and then create value for customers that we couldn't create yesterday."

During the panel discussion on 'Taming the data deluge', Jeremy Ellis, marketing director for the Thomson and First Choice brands, TUI, said that the use of data to create personalised experiences has created a "significant" shift in quality satisfaction scores.

Ellis argued that consumers want a personalised experience, "especially when they have spent several thousands of pounds on a holiday," and stated that TUI's product portfolio is changing to become more personalised and that the return on investment is noticable.

However, Will Orr, marketing director at British Gas, said that trying to use social data to deliver a personalised experience is challenging.

He said: "We have been looking at a product that attempts to take all [of our conversations] in social media and understand the macro picture of what is going on.

"If you look at it on a one-comment basis, it is so unstructured that you could jump on one particular thing and go down a blind alley."

Dan Hagan, head of planning at Carat, argued that personalisation means "one to one" conversations with consumers, but that it can also mean "better targeting".

He used an example around the "mood of the nation", suggesting that when the national mood is lower, people eat more comfort foods, which contain ingredients such as butter.

He said: "Do we correlate the advertising of butter to when the nation is feeling less happy because they will want more comfort food? It's not a one-to-one personalisation but it is an interesting leverage of data that is readily available."
This article was first published on marketingmagazine.co.uk
blog comments powered by

Disqus
---
Additional Information
Making email mobile friendly

Despite predictions of the demise of email, figures from the Radicati Group show that there were around 2.1 billion emails users in 2012, with the number set to grow beyond 2.8 billion in the next four years.