---
Christmas ad complaints hit Boots and Morrisons
By Matthew Chapman, campaignlive.co.uk, Tuesday, 13 November 2012 11:40AM
Boots and Morrisons are the latest brands to receive objections about their Christmas ads, in addition to the Advertising Standards Authority's decision to investigate Asda's spot.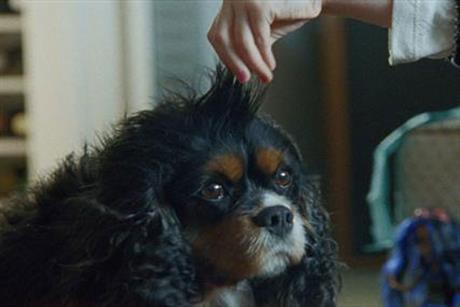 Dog lovers have protested about the scene in the Boots ad that depicts a little girl blow drying her dog's hair to make him look like a "unicorn". Complaints argued that the hairdryer "could harm the dog" and additional concerns were raised about children using electrical devices. The ad, which was created by Mother, has received nine complaints.
The Morrisons ad has received three complaints that criticised it for being sexist, because it "portrays the mum doing everything at Christmas". The ad, which broke on TV on Sunday night, was created by DLKW Lowe and designed to avoid the "picture-perfect" cliché of Christmas.
The ASA is yet to decide whether it will launch an investigation into either the Boots or Morrisons ads.
Asda's Christmas ad has received 186 complaints that accuse it of sexism and will be investigated by the ASA. The ad has attracted the attention of Fathers 4 Justice, which is encouraging viewers to complain to the ad watchdog.
The campaign uses the strapline, "Behind every great Christmas there's mum and behind mum there's Asda". A spokesperson for Fathers 4 Justice described the ad as "grossly insulting" to fathers who won't be seeing their children at Christmas.
Separately, Sainsbury's has denied that it made last-minute edits to its Christmas campaign because of concerns that it would draw sexism complaints, calling the rumours, "110% complete nonsense".
This article was first published on campaignlive.co.uk
blog comments powered by

Disqus
---
Additional Information
Forget the 'Store of the Future'; brands need to think about the store of tomorrow

Technological innovations are everywhere, and while we may hear about a number of fascinating new developments, few will actually truly define the future of retail. Considering the changing landscape, technology is irrelevant if you don't first understand both the behaviours and motivations of consumers in a hyper-connected, multi-channel world.