---
Diary - BETC's own Diet Coke hunk
campaignlive.co.uk, Friday, 01 February 2013 11:22AM
Who doesn't want to look at the Diet Coke hunk ALL the time, clearly not BETC London.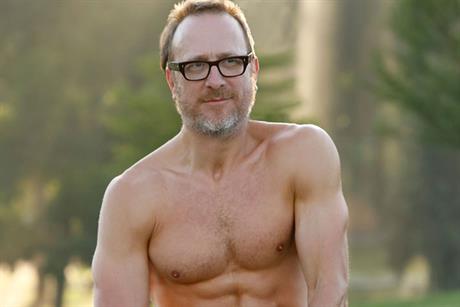 - Photo-shopped picture of BETC London's executive creative director, Neil Dawson
The agency behind the brands latest ad campaign, which features the super hot topless Andrew Cooper can't seem to get enough.
BETC have resorted to life size cut outs of Cooper's ripped torso in the agency's reception.
However, its obsession has disturbingly been taken to another level after it photo-shopped the agency's executive creative director, Neil Dawson's, head on Cooper's torso.
What's next? A life-sized cut out of the Dawson's hot "new" bod in the agency's reception? Not unless you want an empty office.
If you have a Diary story please email sara.kimberley@haymarket.com
This article was first published on campaignlive.co.uk
blog comments powered by

Disqus
---
Additional Information
Safeugarding generation XXX

For anyone who grew up during the 70's and 80's, the continued digital revolution is staggering to behold. Each new development brings us more wonderful experiences, with amazing freedom, at a hitherto unimaginable speed. But for the next generation, my 12 year old daughter included, nothing has changed.