---
Hovis ad writer Geoff Seymour dies
By John Tylee, campaignlive.co.uk, Thursday, 08 January 2009 12:00PM
LONDON - Geoff Seymour, the first ad creative to earn £100,000, writer of the classic 70s Hovis ad and, later, one of the industry's most tragic figures, has died after a long battle with serious illness.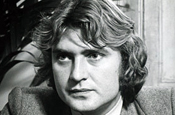 Seymour found fame as the writer of the Hovis commercial featuring a boy in a Northern mill town and for coining the "reassuringly expensive" line for Stella Artois.

But he will be best remembered for lending his name to the "Seymour", adland's long-established term for a £100,000 pay cheque.

The "Seymour" became part of the industry lexicon when the man synonymous with it joined Saatchi & Saatchi in 1982.

The Charlotte Street agency milked the publicity surrounding his hiring for all it was worth to let it be known it was sparing no expense on servicing its newly acquired British Airways account.

Seymour, who was in his early sixties, passed away in South Africa after a bout of pneumonia. He had previously undergone extensive chemotherapy for a brain tumor.

He rose to prominence under the patronage of Sir Frank Lowe. They were together during the barnstorming days of Collett Dickenson Pearce in the 60s and 70s and, later, at the fledgling Lowe Howard-Spink.


Lowe later claimed that he found the "reassuringly expensive" line in the body of a copy of a print ad that Seymour had written.

"Frank is the best," Seymour declared in 2003. "He's in a different league to any other adman in this country."

Lowe continued to be supportive of Seymour even when the trappings of wealth, including a Wiltshire farmhouse, a large house in Woolwich and a Bentley, had gone.

As Lowe Group chairman, he drafted in Seymour to produce some international TV scripts for Stella Artois after illness forced him to stop his directing work.

Seymour was later to admit feeling aggrieved at being sucked into the Saatchi PR machine that made so much of his salary. At the time the average copywriter's pay was £15,000.

"Saatchis was never really a place I wanted to be involved in," he said. "I never thought it was particularly good creatively."

Seymour, who was 61, is survived by his wife, Fiona, and his son, Sid, 19.

A memorial service will take place on Saturday, 28 February at 11 a.m. at The Chelsea Arts Club.

Anybody wishing to attend, or who would like to write to Fiona, can contact her at fiona_seymour@apomegranate.com



This article was first published on campaignlive.co.uk
comments powered by

Disqus
---