---
Simpsons spoof viral of Adidas ad airs on TV
By Kate Nettleton, campaignlive.co.uk, Wednesday, 01 April 2009 09:45AM
LONDON - A Simpsons spoof viral of the Adidas "house party" ad launched on UK TV this week, after Adidas decided to run its own spot alongside the take-off.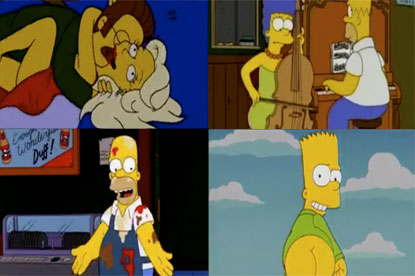 The viral, promoting Sky1's 20-year partnership with The Simpsons, features clips of the cartoon characters partying to the song Begin by Madcon, which is used in the original ad. The spoof was created in-house.

Shots of the Simpsons playing instruments, dancing and swimming, bear striking similarities to the shots from the original spot, in which celebrities including David Beckham, Missy Elliott and Katie Perry celebrate at a raucous house party.
Since the spoof gained a significant online following, Adidas has decided to partner with Sky requesting that it run the spoof on TV alongside its original "house party" spot, which was created by Sid Lee.

The double ad broke during Sky1's showing of 24 this week, and it is understood that Sky will run the pair of ads again this weekend.
This article was first published on campaignlive.co.uk
blog comments powered by

Disqus
---
Additional Information
Brand advocacy programmes: Six things to consider before you start

Who do you trust more to recommend a product to you, someone within your social circle, or the person paid to market the product?

It's not a hard question to answer, and that's why recruiting third-party brand advocates is one of the hottest topics in marketing right now.