---
Ian Darby: London riots highlight adland's altruistic side
By Ian Darby, ian.darby@haymarket.com, campaignlive.co.uk, Friday, 19 August 2011 12:00AM
George Eliot, a prominent proponent of altruism, wrote: "What do we live for, if it is not to make life less difficult for each other?"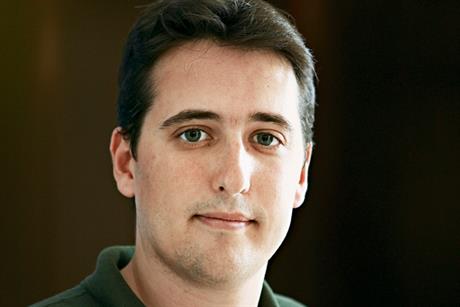 Who'd have thought that advertising practitioners, slammed in recent weeks for an imagined multitude of sins, would come to embody this spirit? Attacked for supposed complicity in sexualising children, while simultaneously making them fat, advertising has also faced - in the wake of last week's riots and looting - the fatuous accusation that it creates the desire and aspiration that led to these displays of criminality.
Well, I was not that surprised with the industry's response. Not that surprised that a trio of Bartle Bogle Hegarty interns launched "Keep Aaron Cutting", a web-based project that raised in excess of £35,000 to keep a North London crimper in business. Not that surprised that Partners Andrews Aldridge's Chris King launched De-Loot London, another web-based project to help local businesses hit by the looters. Not that surprised that Dare and Albion launched online galleries to show the positive sides of London.
And not even that surprised to see, via an image on the Wieden & Kennedy blog, its managing director, Neil Christie, manfully shifting a load of bricks to avoid them being used as missiles.
Not that surprised, perhaps. But really bloody impressed. Impressed not only with the desire to help others but also the speed, aligned with intelligence, that underpinned some of this activity. Advertising, driven by relentless competition for new business and savage rivalry, is so often a cut-throat, selfish world.
An occasional softening and involvement in community can also have its rewards: galvanising an agency, providing learnings and showing how quick on their feat creative people can be when driven by something they feel passionate about. And this observation leads back to the point about altruism. Usually, in performing a service to others, there is a significant benefit to ourselves. In this case, gaining experience that could be useful for paying clients while learning how to move at a speed that would put Usain Bolt to shame.
Rainey Kelly Campbell Roalfe/Y&R learnt this back in 2009 when it launched an initiative to help recession-hit Camden shops market themselves. This week, the agency deserves congratulations for landing the £47 million Vodafone account. OK, so the incumbent, Bartle Bogle Hegarty, lost the business through no fault of its own and the process involved a closed pitch against two WPP shops that remain works in progress. Yet, in all the ways that matter, this win was hard-earned. Because RKCR/Y&R has set the creative and strategic bar high for several years now and deserves all the opportunities that come its way.
Claire Beale is away.
This article was first published on campaignlive.co.uk
blog comments powered by

Disqus
---
Additional Information
Making email mobile friendly

Despite predictions of the demise of email, figures from the Radicati Group show that there were around 2.1 billion emails users in 2012, with the number set to grow beyond 2.8 billion in the next four years.