---
Claire Beale: We need more support for creative industries
By Claire Beale, campaignlive.co.uk, Thursday, 08 September 2011 09:00AM
One of the best things about the advertising industry is the thriving sense of community it still has, even though so many agencies have drifted away from the Soho streets that used to form the industry's spine.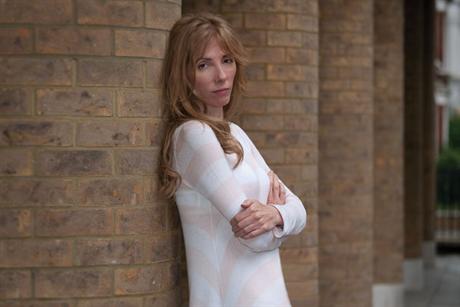 For a more physical sense of community, we now need to look East, where the cluster of creative and tech companies around Silicon Roundabout (page 24) continue to breed an atmosphere of energy and experimentation, long after the geographical descriptor itself has passed from optimistic overstatement to platitude.

But the bigger picture now is about nurturing a greater sense of community, shared values and financial growth on a broader creative stage, bringing together 13 creative industries as disparate as architecture, the performing arts and advertising.

But with the Government and the Labour Party now both working to forge greater collaboration between these creative sectors, what's happened over at Silicon Roundabout has become a totem. It proves the benefits of bringing creative businesses together physically, not just virtually, and that requires a new programme of incentives and support to make London a viable base for a broad range of creative companies.

Over in New York, Mayor Bloomberg and his Department of Cultural Affairs have had some success with a series of concessions for creative industries designed to protect the US city's status as a global hub. We need the same clear focus here.

Of course, encouraging (particularly through financial incentives) new creative hubs is not just an issue for London – some would argue quite the opposite. But if Britain is to get back on top as a global centre for creative excellence, then the capital must form the focal point. This is not about regenerating neglected neighbourhoods, though the digital companies in the East End have certainly helped achieve this; it's about regenerating the reputation of Britain's creative businesses.

So can Labour's new creative network spur on the policy-makers? Well, in Andrew McGuinness, they have a leader who will bring some clarity and commercial rigour to what is potentially a hopelessly disparate group of industries. And the creative taskforce will also include Patrick McKenna of Ingenious Banking, who will be charged with looking at how micro and small creative businesses in the UK can be better supported to access private investment and specialist business expertise in order to scale up into global enterprises. With the Government's own progress on creative industry support so far disappointing, perhaps Labour's initiative will gee things up.

It's certainly good to see the creative industries slowly inching back on to the national agenda, though with little thanks to our own industry's trade bodies, which have let the idea drift in recent years. The benefits of cross-fertilising and incentivising creative cultures is clear, but now needs to be underpinned by some tangible legislative and financial support if London is to reassert itself on the global creative stage.

Claire Beale is the editor of Campaign
This article was first published on campaignlive.co.uk
comments powered by

Disqus
---