---
Claire Beale: Duck, advertising is in the firing line...again
By Claire Beale, campaignlive.co.uk, Thursday, 15 September 2011 10:00AM
Another week, another kick in the soft underbelly of British advertising.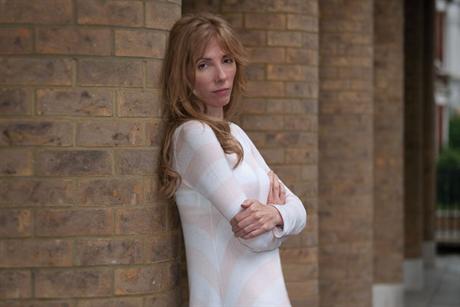 UK children are miserable because they don't spend enough time with their hard-working, stressed-out parents.

We hard-working, stressed-out parents compensate for this by buying stuff that our kids don't really want or need, fuelling a materialism that will no doubt turn our children into hard-working, stressed-out parents themselves struggling to meet the con­sumerist urges that we've injected into them.

I feel this. I nodded along to Newsnight. So what can I do about it, I wanted Paxman to find out. I should have seen it coming: apparently, we need to ban advertising to children.

And with that, the whole Unicef report was exposed as another bit of crackpot research, underpinning a predictable and illogical assault on advertising. Thank goodness. I could rebury my maternal guilt and go to bed. Except someone then let slip that the Government is pondering a ban on advertising to the under-16s in a bid to woo female voters.

I looked at the range of the leaked "women-friendly" proposals : frontloading childcare benefits, personal budgets for maternity services, reducing school holidays, criminalising forced marriages. There's not a lot to disagree with. Apart from the mooted ad ban.

Forget, for a moment, the sheer complexity of defining advertising to under-16s. Is the financial impact an ad ban would have on so many businesses, the job losses and company closures, and the inevitable decline in quality media content aimed at children really socially and economically justifiable? Where's the evidence? Is this sort of opportunistic and knee-jerk thinking really what female voters have been waiting for? I doubt it.

Its website says D&AD is "a relentless, enquiring, agitating organisation…pushing boundaries, initiating debate and encouraging experimentation". The recent reality has failed to match the ambition and D&AD stopped being central enough to our business to infect the industry with its beliefs.

Yet the ad industry needs a vigorous, provocative and exciting champion of creative excellence like never before. Creatives need to feel empowered to fight for creative brilliance, and their agencies and clients need to be reminded why they should demand it.

I'm still bemused to see the wonderful Tim Lindsay installed at D&AD, when so many ad agencies could use his sort of experience and insight. But I hope corporate advertising's loss will be creatives' gain and that, with Rosie Arnold, Lindsay can recapture some of the creative passion that D&AD's founders (those icons of the creative revolution David Bailey, Terence Donovan and Alan Fletcher among them) baked into the D&AD DNA.

Claire Beale is the editor of Campaign
This article was first published on campaignlive.co.uk
comments powered by

Disqus
---