---
Claire Beale: Time to ditch the gloom and choose reinvention
By Claire Beale, campaignlive.co.uk, Thursday, 13 October 2011 08:00AM
Everyone keeps telling me it's all going to get much, much worse by the end of the year. Financially, emotionally and all the spaces in between.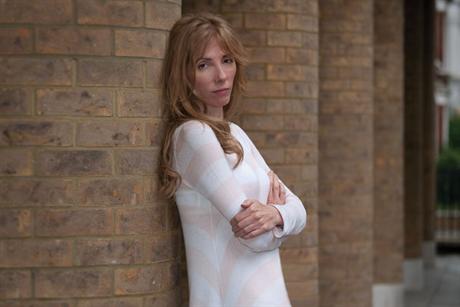 It's not obvious, yet. The big marketing services groups have been posting healthy profits. There's a glut of big-budget ad campaigns just hitting TV screens (welcome back, the £1 million-plus production budget… we've missed you). Marketing spend is up for the first time in a year. We could be feeling perky.

But gloom pervades and agency bosses are sucking their teeth over (expensive) lunch tables. Unemployment levels are at a 17-year high, the Eurozone crisis deepens with every news bulletin, business optimism is at its lowest since 2009, resource-stripped staff are knackered and it's getting colder.

And then the big global client calls to discuss fees. One network boss told me about his latest difficult conversation: a major client has just demanded a 30 per cent reduction in fees from all their agency suppliers. On top of last year's 20 per cent cut. And 2009's 20 per cent cut. And they expect the same for less. And it's far from rare.

From my perch, it seems agencies have three main options when this happens. Say yes (again) and hope their staff survive. Say yes, trim the service anyway and wait for the business to move. Say yes but find new revenue streams from complementary services. "No" is not an option.

More agencies are choosing to turn their hand to new communication channels and services (design, events, branded content) to win new budgets to supplement the shrinking ones. And then they're cross-selling their hearts out. True, many of these developing add-ons don't conform to the comfy retainer business model, but they are making agencies more interesting and provocative companies to work with and for.

Which seems like quite a good reason to take a more positive view of the economic challenges. Budget cuts are forcing through a much over-due re-engineering of what exactly advertising is and agencies do, stretching the old definitions beyond breaking point and stimulating a much broader creative purview for the industry.

In the meantime, there is good news from the IPA's latest Bellwether report. Though marketers are feeling down about the financial outlook for their industries, they are more positive about the prospects for their own company. The confident spin on this is that marketers are spending more on advertising in an attempt to boost sales and that's making them more optimistic about the potential for their own companies.

It's a good time, then, to turn clients on to new commercial tools and channels, just as long as there's a damn good chance they might actually drive brand awareness, sell more product and improve bottom lines. If they don't, then we all have permission to feel gloomy.

Claire Beale is the editor of Campaign
This article was first published on campaignlive.co.uk
blog comments powered by

Disqus
---
Additional Information
30 Seconds to Mars stratospheric rise on social media

In the week that it was shown that users only visited the planet Google+ for less than 7 minutes a month it's interesting to look at how a contemporary rock artist brand goes about using social media in their marketing and the different levels of interest on different platforms.