---
Liz Nottingham: Adland is stepping up the fight for the best young brains
By Liz Nottingham, campaignlive.co.uk, Thursday, 27 September 2012 08:00AM
There is no shortage of young talent lining up at the doors of agencies, particularly in these lean times, for graduate employment.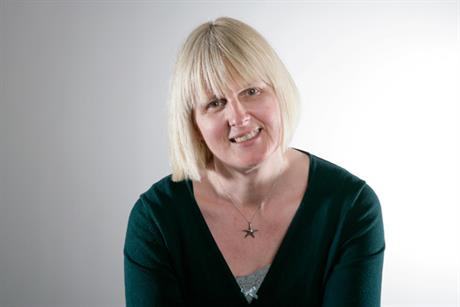 Despite this, recruitment is not all plain sailing, with the best talent historically headhunted by a range of companies and sectors, so agencies must compete with the City as well as legal and accountancy professions in terms of starting salaries. And the advertising industry is often accused of recruiting a stereotypical graduate who is essentially white and middle-class.
Adland is changing at exponential rates. Coupled with this change is the need for all sorts of new skills and talents, which is why advertising needs to embrace a much more diverse audience when recruiting junior staff. With the increase in university fees, it is clear that the new talent pool may not necessarily be all graduates. Awareness of careers in advertising outside the traditional graduate audience is poor, so many talented individuals are not even considering us.
This year, the IPA initiated a number of schemes to help agencies attract fresh and diverse talent. The Creative Pioneers programme yielded nearly 1,000 high-quality candidates for work experience, apprentices and entrepreneurs who are now working with agencies to develop their business ideas.
The 50 or so apprentices starting out this year in 32 agencies will complete Level 3 apprenticeships in creative and digital media and marketing communications. And in March 2013, Creative Skillset will launch a Level 4 apprenticeship in advertising and marcoms, which has been developed in conjunction with agency practitioners.
The IPA has just completed its most successful Summer School programme yet, with 50 delegates placed in 26 agencies. It has also worked with Sponsors for Educational Opportunity London, which helps young people from diverse backgrounds get into areas of professional employment.
To encourage the brightest talent into agencies, there is an increase in sophisticated training programmes offered through agency academies, such as the WPP Fellowship. These complement the IPA qualifications programme - the Foundation Certificate - which has now become the industry-standard qualification for new starters in agencies (more than 6,000 practitioners now have this certificate). The Search Certificate provides a similar grounding for practitioners in search specialists.
Finally, with support from the IPA, the graduate internship programme Squared was launched, hosted by Google and Hyper Island. This is in place to train new graduates in the digital landscape and create a generation of industry experts.
So, while all this may not be the panacea we are all looking for, it does show that adland is getting its act together to attract the best.
Liz Nottingham is the chair of the IPA Future of Talent Group.
This article was first published on campaignlive.co.uk
blog comments powered by

Disqus
---
Additional Information
Making the best out of Twitter chats with @TheChatDiary

Many businesses try and engage user and demonstrate their expertise via running chats over Twitter. These are on a chosen topic, and curated and followed by a pre-assigned #hashtag.

Twitter chats can be a very useful way of networking and community building for those involved, however they are also easy to miss. While you can read the conversation back, this clearly limits the interactivity and value of the conversation.