---
We'll call you: Royal Mail
marketingmagazine.co.uk, Wednesday, 07 November 2012 12:09AM
Mole wants to send our beloved Aunt Molé a seasonal gift. When do we need to get the package in the post to make sure it arrives safely in Mexico by Christmas?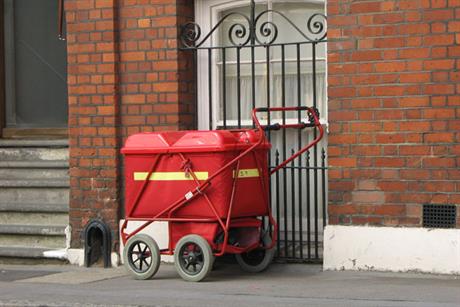 Mktg Are you expecting any delivery issues this Christmas?
Royal Mail We are not expecting any, but I can never give you a 100% guarantee, unfortunately. Two Christmases ago we had a big delivery issue because of the weather – there was so much snow we could not get to a lot of areas. That's something beyond our control.
Mktg Do I need to get in early to send a present to my aunt in Mexico?
RM Yes – that would need to be sent out before Friday 7 December by airmail for it to be guaranteed to get there before Christmas.
Mktg The present I'm thinking of getting for her might be fragile – is that going to be a problem?
RM It would probably still go with the normal mail, I'm afraid. Glass or ceramic items would not be covered by insurance, and it is always your responsibility to make sure they are packaged correctly, because they go through the system with lots of other packages, through the sorting etc. Very fragile items we would not advise sending in the standard mail, I'm sorry.
Mktg Are you the cheapest option?
RM It would be up to you to check with couriers about prices. [Quotes standard Royal Mail price.]
Mktg If I do get [the package in the post] before 7 December, what happens if it doesn't arrive before Christmas?
RM We've got no guarantee on items going abroad, unfortunately, because we have to rely on the postal services in that country.
Mktg OK, thanks.
Verdict: 8/10
The call-handler was honest and clear, with a generally good knowledge of the service. However, they changed tack on whether delivery could be guaranteed before Christmas, and could not offer much reassurance. Mole is now wary that the vase we had earmarked for Aunt Molé in Mexico could end up in pieces if sent via Royal Mail.
This article was first published on marketingmagazine.co.uk
blog comments powered by

Disqus
---
Additional Information
Twitter gives brands lead generation with new cards

Twitter has announced an addition to its Twitter Cards today to allow marketers to generate leads and drive purchases and all within the space of a tweet.

It is a significant move that brings the ability for Twitter users to easily leave their contact details within expanded tweets, called the Lead Generation Card, to express interest in what a brand is offering.