---
Netflix has become the envy of TV with so much data on our viewing habits
By Russell Davies , campaignlive.co.uk, Thursday, 21 February 2013 08:00AM
Sometimes you see a quote you know you're going to be seeing in presentations for the rest of your life. Reed Hasting, the chief executive of Netflix, uttered such a quote in an interview with GQ. "The goal," he said, "is to become HBO faster than HBO can become us." Perfect, isn't it? He was talking about Netflix's moves into being content-makers. Particularly with the launch of House Of Cards - and the decision to put it all online at once, enabling binge-watching but also confounding expectations about viewing patterns and content marketing.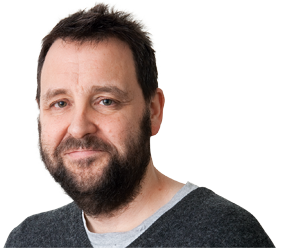 Many of the reasons why they're racing to be each other are obvious – scale, reputation, access – but there's a more subtle reason to be envious of Netflix. It's the platform it lives on: the internet. It might be a video business, but it delivers it via the web – so it has a lot of data about how people are watching their programmes. As the Netflix communications director told Wired: "We know what people watch on Netflix and we're able to understand how big a likely audience is for a given show based on people's viewing habits…We want to have something for everybody. But, as time goes on, we get better at selecting what that something for everybody is that gets high engagement." It had the confidence to spend $100 million on this particular version of House Of Cards because it knows the same people who watched the BBC original were also highly likely to have enjoyed the films of Kevin Spacey and David Fincher. Guess who stars in and directs it?
Presumably, it won't be long before Netflix's data starts nudging creative decisions beyond commissioning
It also knows when people watch, what device they're watching on, when they pause, fast-forward, rewind or just abandon the programme. Presumably, it won't be long before that starts nudging creative decisions beyond commissioning – not a new phenomenon in itself, but one that's now powered by the crunching of billions of clicks, not a few panels or focus groups. The data makes the difference. Who would have thought that the glamorous world of telly would be envious of streaming video, so redolent of buffering and tiny screens?

Russell Davies is a creative director at Government Digital Services
@undermanager
This article was first published on campaignlive.co.uk
blog comments powered by

Disqus
---
Additional Information
Highest rated
Agency: VCCP

Rating: 5.0

Rating: 5.0
Forget the digital cluster bomb – be more like Bob

It's said that the average person is exposed to 30,000 marketing messages a day. To me that's worrying news for us marketers – especially if it's your job is to build marketing relationships with consumers.