---
Type of agency

Media

Ownership

WPP

Head office

London, UK

Number of UK staff

310
AGENCY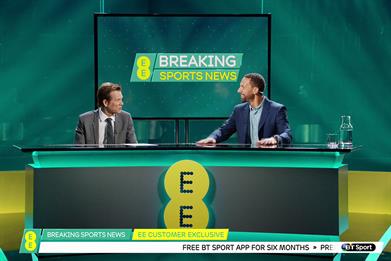 Campaign's School Reports are the definitive assessment of how advertising and media agencies performed last year.
Agency history
Maxus, the smallest and youngest of the big four Group M shops, launched in Asia in 2004 when WPP rebranded the agency previously known as Maximise. Five years later, the holding company converted BJK&E into Maxus' UK outpost.
The joint managing directors, James Jennings and Tim Irwin, led the new-look operation until PHD's Lindsay Pattison (then Lindsay Weedon) became Maxus' first UK chief executive in 2009.
Under Pattison's guidance and, as the Group M shop with the fewest client conflicts, Maxus was able to go on a new-business spree, with the high point coming in 2013 when the agency pulled in L'Oréal's £135 million account. The biggest clients on Maxus' current roster were all won between 2010 and 2013: BT (2010), Barclays (2011) and L'Oréal.
The UK had a big hand in Maxus being named the world's fastest-growing media agency network from 2010 to 2015, according to Recma. Its stellar performance on the new-business front earned Maxus the title of Campaign's Media Network of the Year in 2011 and, in 2014, the UK operation was named Media Week's Media Agency of the Year.
In 2014, Pattison's successful reign earned her a promotion to global chief executive, taking over from Vikram Sakhuja. Pattison was replaced in the UK by Nick Baughan, the former managing director who joined Maxus in 2012 from its sister agency Mindshare.
Today, Baughan's senior colleagues include Irwin, who is now the chief operating officer; Anna Hickey, the managing director; Adrian Carpenter, the commercial director; and Stephanie Marks, the deputy managing director.
In the UK, the young network is starting to build an image for itself with its internal "Never Stand Still" programme. That includes an equal parental-leave policy, a community scheme to recruit school-leavers from the local area, life coaching and other well-being classes. The agency hopes such policies will help keep staff churn low – it currently stands at 17 per cent.