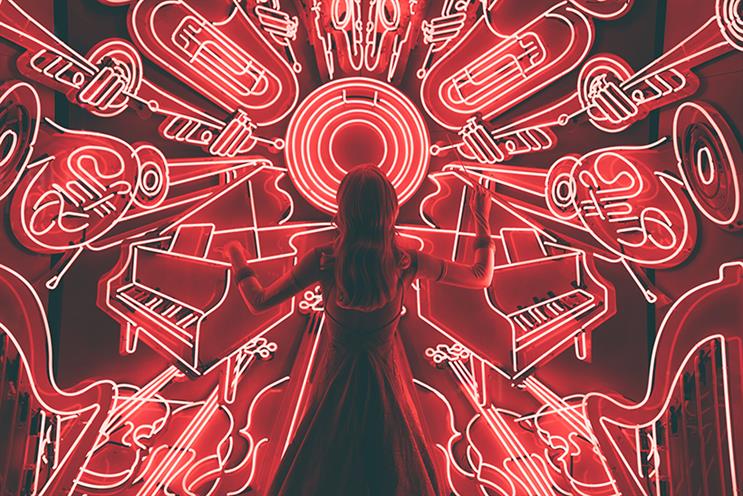 "Space" has always been a fragmented and complex world. Here, I mean the business of using space for live media - a channel that's on the rise.
There are two extremes on the spectrum: at one end, there are location providers operating bespoke and often unintegrated processes, and on the other, creative agencies and marketers balancing the various demands of their stakeholders. In between these two opposing worlds is an absence of modern, digital solutions, slowing an otherwise fast-paced, agile world to a slow crawl. 
It's a pace that consumers would never put up with. Equivalent B2C models, such as booking holidays or renting apartments, are fine-tuned to the bare minimum of clicks needed to complete the process. In contrast, the B2B world seems resigned to its fate of arduous, overly-protracted customer journeys. 
We disagree with the status quo.
Our response? A modern search platform - lo:live. Rather than a haystack, it's a well-ordered tailor shop window, with all the needles, set out in neat, logical fashion for easy perusal. 
The platform is an improvement on everything before in four important ways (we call them the "4 S's").
Search - smarter, richer and more tailored results, easily navigable and viewable by demographics, carousel imagery and geography.
Select - faster and easier to add to create a set of curated spaces through a new "favourites" functionality requiring just one click.
Switch - quickly between your campaign dashboard, saved searches and bookings, and then head directly back to our go:search page to find more amazing locations. 
Simplicity – campaign management has been overhauled, with a new central planning workstation and the ability to break up your planning into manageable chunks via the "schedules" feature.
In a world no longer simply supported by tech, but fully enabled by it, the ability to search, plan and book experiential space should be simpler than ever. 
We've embraced this challenge, disrupting the status quo and offering a new way of working in which space is easily comparable and democratised. Now, a space in Birmingham can be weighed up equally against a space in Barcelona or in Berlin. All-in-one simple action that replaces long-winded conversations with councils or private landlords. 
Search is here to stay - and we've supercharged it to make it as simple as possible. We've learnt as a business over the past 10 years that variety and the ability to carefully peruse and surface hidden gems or "unicorns" provides the magic of perfect space. Searching for the ideal live media space is a problem that's only set to expand and evolve with new challenges as marketers continue to push the boundaries of what is possible with it both physically and digitally. 
Having diagnosed the symptoms I'm laying out here below, we've used data-driven insight and feedback from our clients to create in lo:live a game-changing, technological solution to the distinctly human problem: acceptance of "the way things are". 
Navigating challenges
Even if the client has a vague location in mind, the aim of a brand activation can massively affect the requirement. 
For example, in lo:down 2.0, our report on space search in 2022, 10m X 10m sites were by far the most requested; however, they reflect 58% of the space available. Those hundreds of spaces have therefore always needed to be whittled down to a "favourites" list. 
Our new-style platform addresses this, offering a set of refined filters, which allow you to fine-tune search by up to 20 variables. Hirers can add show-stopping sites to favourites in a single click. We've also made it simpler to share top locations and spaces with colleagues and clients, for a streamlined approvals process. 
A live presence in a virtual world 
Purely providing a shop window is no longer enough. The void which sits between space providers and space hirers is one of the main reasons for miscommunication and a stumbling block to the booking process. You wouldn't put up with booking a hotel room, only to be told two days later that it isn't available on your chosen dates; in the business world, this is standard. We've provided a clear calendar with simplified, intuitive visual indicators and live availability, making it far easier to understand whether a space is available on chosen dates, reducing this part of the search process from days to minutes. 
Many of our locations also now offer virtual, 360-degree tours, often replacing the need for in-person site visits until further along in the process of putting together an activation. This is in addition to image carousels and specification directories, meaning less time searching for information and more emphasis on selecting the perfect space. 
Campaigning for better 
As you have probably gathered, the space search process is complex and convoluted and our belief that it is unnecessarily so has led us to build a brand new workstation for creating, refining, managing and sharing all campaigns that a brand or agency might be working on. 
You can now review the status of each part of your campaign in a single view and are able to break up your national campaign easily into regional plans using our improved schedules functionality. Alternatively, go trans-continental with a schedule for each country using our new European assets. From there, it's simple to share with colleagues or generate into a pack for stakeholders. Going global has never been so simple. 
Breakthroughs in technology will continue to roll in like waves in the marketing world. With every new innovation comes a way to improve the way that we flex and progress as an industry. Despite the huge leaps forward, with technologies such as Chat GPT-4, creativity remains for now in the human domain. However, tech can be applied to alleviate the heavy lifting at an administrative level, removing the complexities and strain from a process that should be easy. We've distilled this process down to its simplest components, allowing the emphasis to remain on creativity and leaving agencies and marketers to focus on the creation of increasingly incredible activations that continue to push us all forward. 
lo:live is a love letter to a mindset that recognises this. We can't wait for you to join us in the revolution.