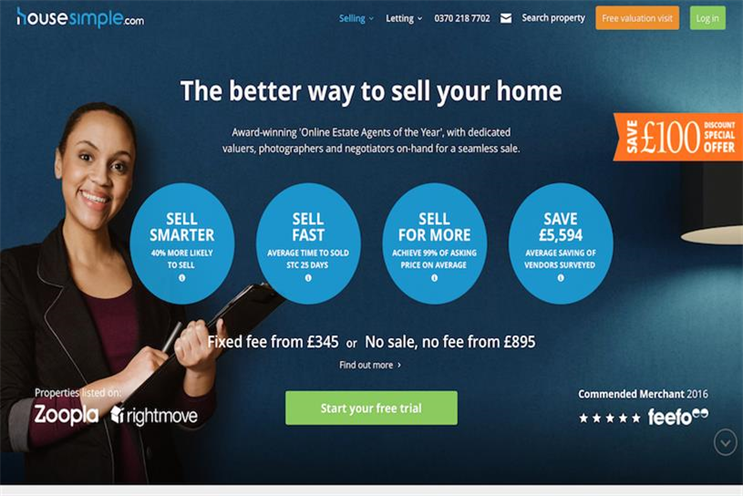 The & Partnership will create a relaunch for the HouseSimple brand, which launched 10 years ago, comprising a new brand identity, design, logo and livery for the brand.
The agency will also create an above-the-line campaign for the brand, spanning TV, out-of-home, digital and social later in the spring.
Sam Mitchell, the chief executive of HouseSimple, said: "The & Partnership impressed us with their incredible track record making brands famous as digital leaders. We look forward to working with them to fully revamp the HouseSimple brand, growing our share of voice, and helping us maximise our potential in 2018 and beyond."
HouseSimple has previously worked with Brave and The & Partnership won the business after a competitive pitch.
Gary Simmons, joint managing director at The & Partnership London, added: "We will be working with the HouseSimple team to create a dynamic and exciting through-the-line campaign, driving brand awareness and making the brand synonymous with simplicity for consumers in all areas of the housing market."