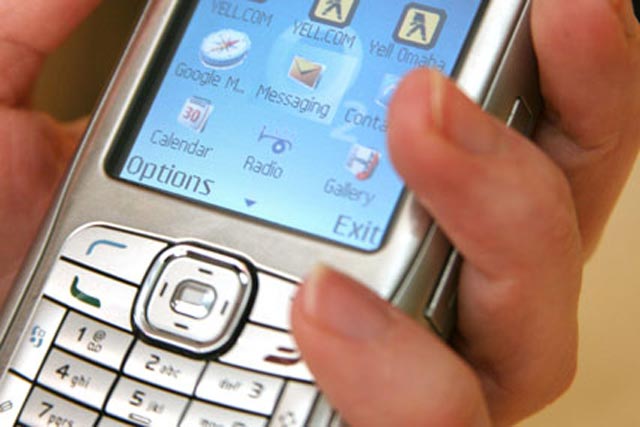 Retailers expect brisk trading this Christmas, online and on the high street, and with 58% of the largest stores now having mobile websites, m-commerce is beginning to make an impact.
Tesco said it expects about 10% of its sales to come via mobile, but research by search agency Tamar suggests that 19% of consumers will use handheld devices to buy goods in the run up to Christmas, and cites concerns about security and payment complexity as barriers to even greater numbers using mobile to buy.
Tamar's Christmas Online Retail 2010 study showed that older and younger shoppers were the most reluctant to use mobile shopping, with particular concerns about keying in credit card details or other sensitive information while on the move.
Research from grocer Tesco indicates that 10% of its consumers will use handsets, rather than a computer, to buy over the Christmas period, as it gears up for the "Manic Monday" internet shopping which runs for a week from today.
Ian Crook, chief marketing officer for Tesco.com, said: "Tesco Direct is expecting to ship more than 80,000 items today as we face our busiest day of the year for online orders. For the first time this year, we anticipate a significant amount of these orders to be placed by customers using their mobile phones, because customers like the convenience of shopping on the go."
Tamar said adults aged 25 to 34 were the most engaged group, with 29% indicating they would buy via a mobile device over the Christmas period, while 18% of 35 to 44-year-olds, and 20% of 45 to 54-year-olds indicating they would.
The most reluctant mobile shopping adopters were the over 55s, with 10% intending to buy with handsets, Tamar said. 18 to 24-year-olds were almost as reluctant to buy via mobile, with 11% indicating they would.
Tanya Goodin, chief executive of Tamar, said: "Retailers need to simplify the conversion process, while at the same time, educate and explain both the benefits and the safe nature of online mobile shopping" to further extend the reach of mobile shopping.
She said some retailers may be too hasty in investing in mobile sites and apps, and should look more closely at customer need.
Amazon was confirmed as the most popular online retail brand with those polled, and it is the only portal to have both a mobile website and shopping app.
Forty-five per cent of those polled said they would spend more money on online this year compared to last year. The Office of National Statistics last week indicated that online spend increased by almost 25% in 2009, despite the recession.
Of those planning to buy more online, 20% said they would spend 20% more and 3% said they would spend 50% more.
Tamar's research is based on 100 face-to-face interviews.