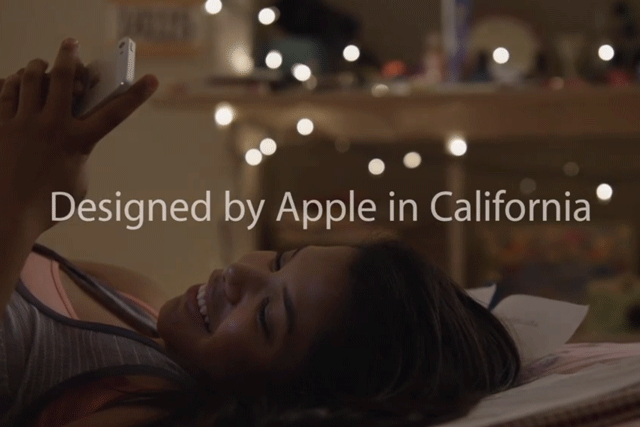 Samsung Gear smartwatch
The rivalry between Samsung and Apple is about to enter a new battleground as the South Korean manufacturer beats arch rival Apple to the punch with a launch of a smartwatch.
Drawings of the Samsung device show a flexible screen that wraps around the wrist with additional parts made of metal and synthetic materials.
A trademark filing shows the watch will be capable of providing access to the internet for sending and receiving phone calls, emails and the storage and transmission of data.
The smartwatch is by no means a new concept with Sony having been in the sector for years. However, with the success of the Pebble smartwatch speculation is growing the smartwatch sector could be about to take off.
Apple iWatch
A trademark filing and a patent application have fuelled rumours that Apple is gearing up for the launch of a smartwatch. Can we expect a Steve Jobs-style "one more thing" moment on the Apple event on 10 September with the unveiling of an iWatch?
Reports suggest Apple has had a team of around 100 designers working on a wristwatch-like device.
Bloomberg claims teams all across the Apple business, including iPad and iPhone engineers, software developers, marketers and managers, have been developing an iWatch that could have features including sleep analysis, fingerprint scanners and health-related sensors.
Gold iPhone
The classic iPhone design is expected to get a new upmarket (or crass, depending on your tastes) look with launch of a gold variant of the upcoming iPhone 5S.
A fingerprint sensor and much improved storage are other majors features believed to be coming to the iPhone at the 10 September event.
Also keep your eyes peeled for a budget iPhone, dubbed the iPhone 5c, which is understood to be on its way as Apple seeks to dominate the full breadth of the smartphone market.
Moto X
Ever since Google acquired Motorola Mobility, eyebrows have been raised over Google choosing other manufacturers such as LG to make its Nexus phones.
However, Google has finally revealed its hand with the Moto X, the first Motorola phone to have been designed from scratch since the Google acquisition.
The Moto X is being marketed with a "designed by you. Assembled in the USA" message, which trumps the "designed by Apple in California" strapline being pushed by Apple.
Bespoke phones will be assembled in Forth Worth, Texas, and the flagship feature is Touchless Control, an intelligent personal assistant that will rival Apple's Siri. Disappointingly there is no word on when, or even if, the Moto X will launch in Europe.
PlayStation 4
The festive season will be severely lacking in goodwill as Sony and Microsft prepare for a bloody battle as their PlayStation 4 and Xbox One consoles prepare to go head to head.
Sony has revealed its PlayStation 4 will be available in North America on 15 November and Europe on 29 November with it being priced at $399 and £350 respectively. Xbox One has no precise launch date although it has been revealed it will launch in November.
PlayStation 4 has already struck first blood after Xbox One's disastrous unveiling of its console, and Sony is now boasting there have already been more than one million pre-orders of the PlayStation 4.
Sony is seeking to place more focus on social gameplay with its console with a 'share button' on the new controller and a camera designed for "incredible augmented reality experiences".
Xbox One
Microsoft is attempting to reposition the Xbox One as an all-in-one entertainment system rather than a console for hardcore gamers, but the company scored an own goal after alienating its core audience of gamers at the device's unveiling.
After a nightmare launch Microsoft was forced into a u-turn over controversial new features including a requirement to connect to the internet every 24 hours and an inability to share games.
Sony was quick to capitalise with a mickey-take "instructional" video showing users how to share games on the PlayStation 4.
Microsoft hopes to win over the public to its new console with a much improved Kinect motion sensor and a high profile Halo live action series from Hollywood director Steven Spielberg.
Google Glass
The most hyped technology of this year to date is undoubtedly Google Glass, a wearable computer in the shape of the frame of a pair of glasses.
Although prototypes have floating around developers for months now, the consumer facing version is yet to launch and is now unlikely to appear until 2014.
No price has yet been set for Google Glass and it is likely to be out the price range of the average punter unless Google decides to sell it as a loss leader.
Functionality of the prototype is still pretty basic and limited to simple actions such as Google searches and taking pictures and videos. The overwhelming consensus is Google Glass will remain a niche product for the foreseeable future.
Tesco tablet
Tesco will reportedly launch an own label tablet ahead of Christmas under the brand name Huddle as it seeks to challenge tech giants Amazon, Apple and Google.
The Guardian claims it will be a 7-inch device and priced to compete with Amazon's Kindle Fire and the latest Nexus 7 from Google.
Whether Tesco can compete in an ultra-competitive market, when tech specialists including BlackBerry have failed, remains to be seen.
Tesco is well-placed to provide content on the tablet through its Blinkbox subsidiary, which has fingers in the film, music and ebook markets.
BMW i3
Although a fully functional self-driving car is still a pipe dream, BMW appears to have cracked the first zero emissions mass-produced vehicle.
Electric cars are panned by petrol heads for their inferior driving experiences, but BMW claims the i3 provides "an authentic expression of typical BMW sportiness".
BMW is putting its full marketing weight behind the i3 and unveiled it simultaneously in London, New York and Beijing last month.
A television campaign is scheduled for November to coincide with the vehicle's pan-European market launch.
And the one that never was…
Ubuntu Edge
The Ubuntu Edge smartphone may never see the light of day after a 30-day crowdfunding campaign to raise $32m came up nearly $20m short.
Developer Canonical raised almost $13m from 27,488 funders, surpassing the previous crowdfunding record of more than $10m that was set by the Pebble smartwatch.
If it had hit its targets some 40,000 handsets with 128GB storage running both Android and Ubuntu Mobile operating systems would have been manufactured.
Luckily for the funders, they will all be fully reimbursed.