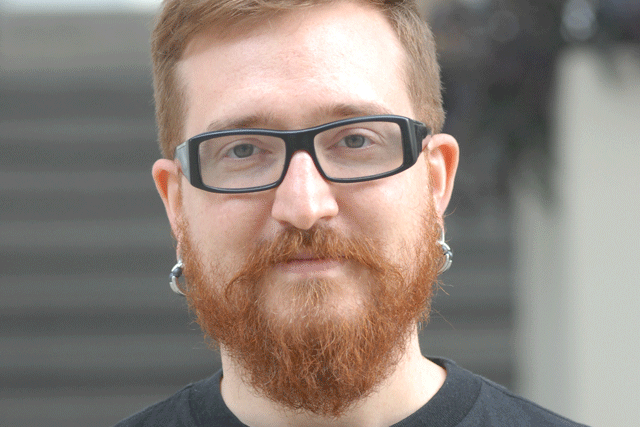 Speaking at the DMA'S"s Technology Summit in London today, Harper Reed, the chief technology officer of Barack Obama's 2012 election campaign, unpicked just what made the campaign a success. Nicola Kemp picks out the top ten marketing lessons.
1. Build a great team
'The innovation was the team not the technology," explains Reed, who believes that building the right team is the biggest challenge facing the industry today.
This is no easy task. "The first thing is pruning the team. Don't be afraid to fire people. At Threadless I got rid of someone and then hired them on the campaign. It is about getting the right people for the right time," he explains.
2. Embrace diversity
Diversity is rising up the marketing agenda, and those businesses which fail to adapt to this challenge will never meet the multiple challenges of the digital age. "Don't be afraid to hire people that look different from you. This isn't easy and we basically failed at it." Diversity, or more accurately the lack of it, is a huge problem holding back the marketing industry. While the internet has democratised access the industry is lagging behind. "We need to build apps that look like the internet, not our organisations," explains Reed.
3. Focus on user experience
Marketers need to think harder about the user experience in order to better meet consumers' ever increasing expectations. "There is a huge difference between creating functional and useable products," explains Reed. The default pages of too many brands are error messages or 404 pages. "Never let the user see failure, all these 404 pages can be utilised to move users to another page," he adds.
4. Facilitate community
Nurturing and building a community was key to the success of the Obama campaign. "The community is your number one asset and it is always underestimated," explains Reed, who believes successful brands will commit to building an authentic community from the inside. Key to this is providing users with a purpose and a sense of empowerment. "Users need power to shape their community," he adds.
Of course in the age of anonymity building communities comes with a unique set of challenges. "The key is not to create neighbourhoods that get burnt out, but create a trusting environment," explains Reed.
5. Moving from micro-targeting to micro-listening
The Obama campaign was praised for its use of micro-targeting and truly reaching voters as individuals, but core to this was listening. "The key was asking how do we use targeting to get closer to the listener and have a true conversation with them and really listen to what they say," says Reed.
At the heart of this focus was ensuring that the campaign remained accessible. In practical terms this meant reaching out to key Twitter followers with direct messages from Barack and Michelle Obama and vice president Joe Biden.
6. The shift from soft metrics to hard metrics
The Obama campaign was not about embracing the rhetoric of big data, instead it focused on collating and sharing the right data. According to Reed the key to this was shifting from soft metrics to hard metrics. "We simply asked people what they thought. This wasn't an innovation, it was hard wired into the campaign," he explained.
7. Infrastructure is everything
At a time when so many brands are cutting corners in a desperate bid to reduce budgets there are some clear learnings from the Obama campaign. The 2012 campaign team had ten times the number of technology staff than the 2008 campaign. The team also invested in developing and continually testing a vast array of platforms.
"We focused on solving the problem, this wasn't about being religious about technology platforms - it was about solutions."
8. People management: manage by your outbox not by your inbox
In retrospect it is difficult to imagine that Reed and his team faced any of the barriers that many technology focused marketers and chief technology officers face. Yet there is no doubt that Reed felt like an "outsider".
"As an outsider trying to invoke change it isn't always fun. There is an assumption that technologists aren't very good at communicating," says Reed. To combat this he was advised to focus more on his outbox and actively reach out to people. He also relied on humour, rather than convoluted tech jargon to connect with colleagues.
9. Trust is everything
"Trust is the most important thing in a team," explains Reed. Building this trust also means having the courage to hire people smarter than you.
10. Practice failure
If Facebook's mantra is 'move fast and break things' then the Obama campaign mentality can be characterised as 'break things move fast and break things again'. The campaign team had a weekly 'game day' where they constantly destroyed their applications in order to uncover every possible facet of failure.
While failure was never an option for the campaign team, complete failure of technology was a weekly commitment. "We had no downtime, we knew exactly how, when and why our platforms would fail". It was this commitment and investment that ensured failure in its truest sense was never on the horizon.