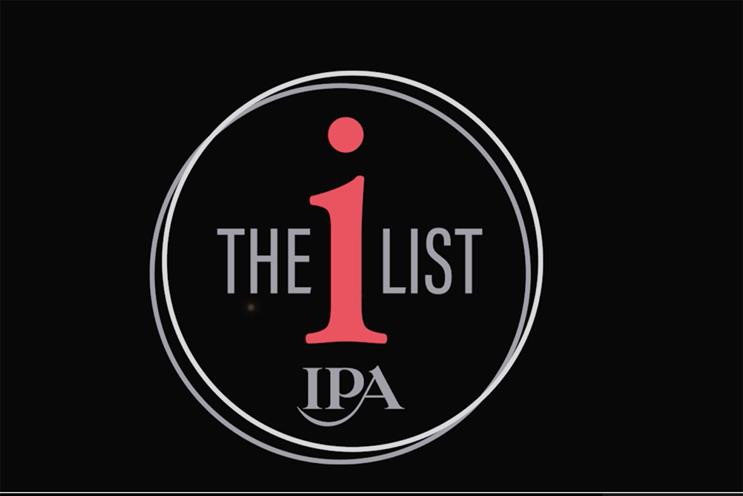 No-one would claim to have Diversity, Equality & Inclusion at work "sorted". And faced with that overwhelming challenge, sometimes the difficulty lies in knowing what to do next. Or, dare we say it, first.
In the iList 2022, run by the iPA with Accenture Song and Campaign, 30 people who know a thing or two about what works in DE&I and how to achieve it are celebrated as adland's inclusivity trailblazers.So we've asked the IPA to select 10 "nickable ideas" from among the initiatives, approach and advice of this year's iListers.
Some ideas were included in their entry submissions, others were discussed during their interviews. For more context and insight, we're including an excerpt from the iList entry of everyone whose idea is featured.
These are all nickable ideas that anyone, anywhere, can take and run with.
Please do.

1. CHANGE LEADERSHIP CULTURE
Schedule regular C-Suite meetings to talk about difficult issues and promote an open culture within leadership.

Inspired by...


2. FOCUS ON LIVED EXPERIENCES, BUILDING CHAMPIONS
Build a programme of initiatives and champions that cover the people, the work and the culture.

Inspired by...


and...




3. REMOVE OBSTACLES TO ENTRY
Break down the barriers for those from non-traditional backgrounds.

Inspired by...



4. USE WHAT ALREADY EXISTS 
No need to re-invent the wheel - make the most of existing organisations. Kandice Quain brought in Speakers for Schools for an Open Day.

Inspired by...



5.ENCOURAGE AND MODEL TRANSPARENCY
Melissa Robertson said that being transparent about going through the menopause helped her - and also her colleagues.
Inspired by...



 
6. MAKE YOUR INITIATIVES OPEN-SOURCE 
If great ideas are made open-source, then the whole industry can progress. Robertson did this with the Dark Horses menopause policy; Kim Lawrie is doing the same with all the work she is doing around neurodiversity.
 
Inspired by...


 
 
7. PASS IT ON
Shannie Mears' mantra sums it up: "What's the point in learning if you have no intention to teach?"

Inspired by...



8. GET OUT OF YOUR CREATIVE COMFORT ZONE
Inclusivity in ads needs to go way beyond the screen.

Inspired by...



 
9. MAKE PLANNING INCLUSIVE FROM THE GET-GO
Inclusive Planning brings structure, accountability and momentum.

Inspired by...




10. DON'T FORGET FERTILITY
There is an increasing number of policies and conversations around miscarriage and shared parental leave, but there needs to be more support and education around fertility and the challenges it can bring, both physical and mental.

Inspired by...



 
For more on the 2022 iListers, see the Campaign 2022 iList Hub.