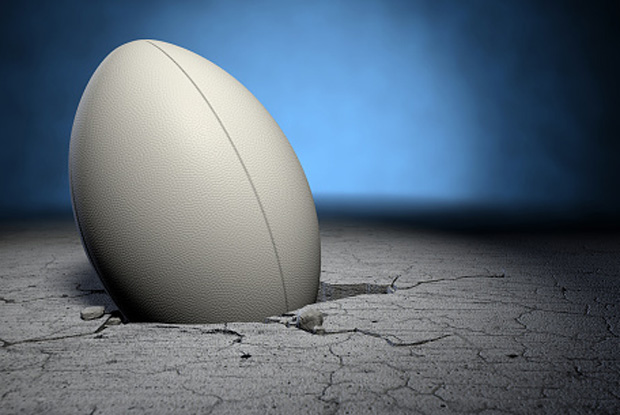 1. Does it work?
All sport sponsorship comes with a big, fat caveat the size of a Fijian prop. Success or failure are relative to objectives. What does the sponsor want to achieve? Is it global fame for the brand? Or is it buying some high-end Twickenham time with the rugby-obsessed CEO of that client company which holds the key to your firm's future?
Two very different objectives, and two very diverse strategies, price points and ROI. The plan can of course cover both, but it's good if everyone involved knows what it is going in.
2. Is success about rights or activation?
This tournament is a great case study in how brands build associations with a sport. One big question is: have they put in the time? On the whole, the brands most likely to get the most out of the tournament are those who have built an association with the sport over an extended period – in some cases decades.
They can lay claim to be genuine partners, a much overused term but very relevant to the day in, day out job of supporting rugby. Some of these brands happen to be Rugby World Cup 2015 Official Partners – Heineken, for example.
Others are conflicted out by the category rules around the event – Guinness and O2 are good examples. Either way, they will get credit in the hearts and minds of rugby folk. This leads to point number three.
3. Great viral, but why are you here?
Twitter, Youtube and Facebook are awash with rugby virals. Some of them are great. Jack Whitehall's 'School of Rugby' is funny and smart. The question is whether anyone will attribute that funny smartness to Samsung, who paid for it. What has Samsung got to do with rugby? Where's the heritage? See points two and three above.
4. Is the Official Partner model over?
Given the bunfight for space between official and unofficial partners, what's the point of paying rights when you can get creative, crank up digital numbers, buy up some hospitality and do a ticket competition?
Sports sponsorship has been a bull market for two decades, built on the official partner model. What happens to sports funding if brands don't want to play ball?
5. Who is going to ambush, and does anyone care?
For every official partner of Rugby World Cup 2015, there are dozens of category specific competitors waiting to steal the limelight. Paddy Power's ambush strategy works because its on-brand. They are naughty and irreverent, so the guerrilla marketing stuff works. They have great ideas and commit to it.
6. Does the brand talk about passion? If so, ignore them
A general rule of thumb to apply to any sport sponsorship: When a sponsor talks about 'the passion of rugby', it means they've run out of ideas.
7. Are rugby's values so valuable?
Rugby people talk a lot about moral values. In a crowded market for sports rights, this has been worked up to become a point of difference: values are valuable. But rugby's value code is also a trap.
They encourage the view that the past was better than the future. This sort of thinking can become institutionalised. See also: golf.
8. When did rugby get so pompous?
Point number seven has bled in to the activation work of sponsors, who think that by aligning with rugby's 'moral code' that some of the good stuff will rub off on them, – making them appear good citizens. This is nonsense, of course. It also ignores the other part of rugby's appeal, which is the fun, naughty bit.
Rugby has a great sense of humour. We want to hear about Colin Smart drinking after shave after winning in Paris, or tales of derring do in far flung parts of the former empire (see The British Lions tour of the seventies). So let's tone down the 'Jerusalem' stuff.
9. How will you know if it worked?
The measurement industry will be at work throughout the tournament, pumping out media exposure numbers and fan surveys based on brand recall research. These will generate headlines creating 'winners' and 'losers'.
The losers' Finance Director will spit out his free Heineken in the hospitality box. "We paid how much? For this?" But the smart ones will knock the headlines back and measure the stuff that was important to them going in – See point one, above.
That's the bread and butter. If they come top of the brand recall charts too, then hey, that's jam (unless exposure was what they wanted, it's the bread and butter).
10. Will you be a hero or a villain?
Just as players' reputations will ebb and flow, so too will those of the marketing decision makers. In sport, success and failure are easy to measure: we just have to look at the scoreboard.
The media tends to report sponsorship in the same way, dividing brands into winners and losers – and reducing even the most carefully considered, multifaceted marketing strategies to a results table.
Sport sponsorship doesn't work like that, but it is how we tell stories. So in the end, the Rugby World Cup will be thrilling entertainment, a joyride of emotional ups and downs. That goes for the sponsors, too.

Richard Gillis writes the Unofficial Partner blog.