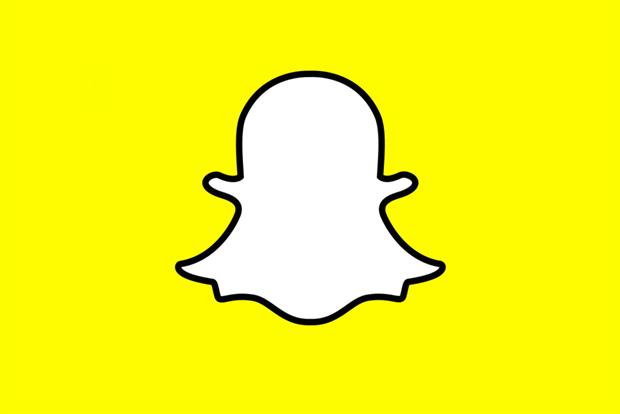 But Facebook's 2013 (rejected) offer to pay $3bn for fledgling digital business Snapchat sent a clear signal - Snapchat is no young pretender; it's a business with a compelling USP.
1. What is Snapchat?
For the initiated, Snapchat is a must-have photo and video-messaging social app that is no mere imitation of other social platforms, but a usurper of old farts like Facebook and Twitter.
For the uninitiated, it is a head-scratching social app that's got something to do with vanishing photographs.
Launched in 2011, Snapchat is the social platform of choice for the millennial, boasting around 100m daily active users (DAUs) and a niche 18- to 24-year-old demographic.
The mobile app allows users to post photos and videos that only exist for a brief period of time, before disappearing into the digital ether.
"It is more than just sending pics which disappear, explains Hannah Beesley, social director at digital agency Iris. "Familiarise yourself with all the options open to brands and marketers before you write it off.
"This may sound like something we've all heard before but the platform shifts all the time so its important to keep up while assessing whether to make the jump."
Beesley's point is echoed by Nick Dutch, head of digital at pizza delivery brand Domino's. "People naturally fall into the trap of trying to compare things," he says. "But Snapchat is hard to compare as it's unique. Also the thing I love about it is that people often don't get it - it's so uniquely used by one set of people, who live and breathe it."
2. Why should marketers be interested?
For Beesley, who has worked on Snapchat with brands including Domino's, Snapchat is a refreshingly different platform.
"From a creative point of view, it's exciting," she says. "Watching micro trends pop up, the intimate brand experiences you can create at scale with stories, lenses and filters, and the opportunities to make smart partnerships with creators and influencers."
Domino's use of Snapchat storytelling channel Snapchat Stories allowed the brand to reach a specific 18-24-year-old audience with little wastage.
"With Facebook or Twitter, while you can reach young people, you'll reach older people too," Dutch says. "But you can go to Snapchat and capture that younger audience in isolation.
"This allows marketeers to tell a story in a different, more creatively-relevant way, stretching beyond the parameters of what you might do traditionally."
3. Sounds great. But what are the downsides?
For Beesley, Snapchat has some issues that need addressing, but they are mostly what one might expect from a platform shy of its fifth birthday.
"Currently the business side is hard to marry up," she says. "Limited insights, targeting and audience info essentially makes the platform what it is but at the same time makes it harder for clients to buy into and justify allocating marketing budgets to."
4. Which brands are on board?
Marketers have in the main disregarded Snapchat, and the platform's approach to advertising has been limited by a small sales team and lack of vision.
But there have been a number of new high-profile brand tie-ups, and a deal with Viacom will see the media group handle all Snapchat's advertising, adding more channels to its Discover platform and giving the social brand access to Viacom-sponsored events such as the Video Music Awards on MTV.
Brand-wise, Domino's recently set up a Snapchat channel and its digital head Nick Dutch lauded it for reaching 18-24-year-olds, while Adidas uses it, while acknowledging it is a challenge to stay relevant on it.
Pepsi Max has become one of the first UK brands to use Snapchat's 'Sponsored lenses', creating a 'Chelfie' Valentine's Day campaign that will transform selfies into ads, allowing Snapchatters to give their selfies a "cherry-flavoured" makeover on 14 February.
Adidas also recently hooked up with the platform, planning to use it in a number of ways, including to promote its Euro 2016 sponsorship.
For Beesley, there are a few examples of standout Snapchat campaigns.
"I think Mashable's event coverage is great," she says. "They did the Star Wars: The Force Awakens premiere with great access and interviews. Tonally it was great and really snappy. No pun intended. And Burberry bringing Testino to the platform was great."
5. Is it expensive to advertise?
Various ad prices have been attributed to Snapchat. Just over a year ago, the minimum cost to advertise on Snapchat was $700,000, according to various reports. Today, estimates put it as low as $100,000.
The Financial Times reported last October that Snapchat was selling one-day Sponsored Lens ads at a unit cost of $750,000 for calendar events such as Christmas and Halloween, while Re/code has put the cost of ad units at $500,000 for weekdays and $550,000 at weekends.
When Domino's used the channel, it avoided using Snapchat's ad platforms. "Was it expensive?" says Dutch. "No, it wasn't."
But Beesley notes the discrepancy between what Snapchat charges, and what larger (and more professional) social players charge.
"Ads and sponsored lenses etc, are quite pricey when you consider the other big players have no minimum spend for ad units," she says.

"However brands can choose their entry point and can consider outsourcing content creation and distribution to influencers. As with other platforms 'Always on' isn't really advisable anymore, so many brands are using Snapchat on a more ad hoc, campaign based approach."
6. What size audiences can it reach and how measurable is it?
The 100m DAU figure aside, Iris's Beesley says the platform is still so new that imaginative and well-pitched brand campaigns automatically get cut-through.
But she adds that "measurement is still far too limited, especially with current ad spend levels".
A campaign last year for iHeartRadio reportedly drew 340m impressions in over just two days.
Domino's Dutch concurs. "It becomes more measurable if you buy an ad platform, with an advertising-level of reporting," he says.
"But if you use it as a user then you get limited reporting capabilities. But I'm sure that's something they will develop."
This tallies with what Snapchat is saying - that it is making moves to fill in the measurement blanks, and is in talks with partners such as Sizmek and Nielsen to develop more measurement tools.
7. What sort of brands is Snapchat suited to?
Dutch reckons that Snapchat is most obviously suited to media companies and fashion houses, brands that make content regularly.
"We're not a content creation brand that has an automatic licence to be a content creator - we have to be more selective and considered," he says.
"We feel we have a nice story to tell, but it's the same story that we tell everywhere, whether it's on TV, in the press or on Snapchat, our proposition is the same. We used Snapchat to create that story in a different, slightly surreal way."
For Beesley, tone of voice is crucial: "Brands with a developed and confident tone in social, an audience which currently matches the demographic of Snapchat (while the platform is trying to encourage older membership with WSJ in Discover platform etc., the reality is it is most popular with teens and early 20s) and a creative streak. This is a platform where thinking like the platform and putting audience first is essential."
8. Who's it not suited to?
Snapchat is obviously not going to be relevant for a car insurance brand that specialises in policies for the over-30s.
9. Do you think its niche appeal is putting off marketers?
"There are still a lot of unknowns with Snapchat," says Beesley. "When new to it, it doesn't feel very intuitive and can be confusing."
"The niche audience shouldn't be a problem if that is who your brand is trying to speak to, if it feels like shoehorning then it's probably not right for you at the moment."
10. What's its future - how should Snapchat develop its offering?
Dutch is hopeful that this relatively nascent platform will mature in its dealings with advertisers.
"It needs to establish a physical presence in other markets including the UK," he says. "It should also develop more reporting insight, even a basic tool, so that brands can have greater accountability.
"And thirdly it needs a more pragmatic approach to pricing - don't price people out. For instance, Facebook is just as easy for a local plumber to use as it is for P&G. No matter what your budget is, you should be able to advertise."
Beesley stresses that brands should watch carefully, and perhaps make tentative steps towards onto the platform.
"Snapchat is on a sharp rise," she says. "So if brands can set themselves up with their super fans and become confident, once Snapchat monetise and measure properly they'll be in a great position."