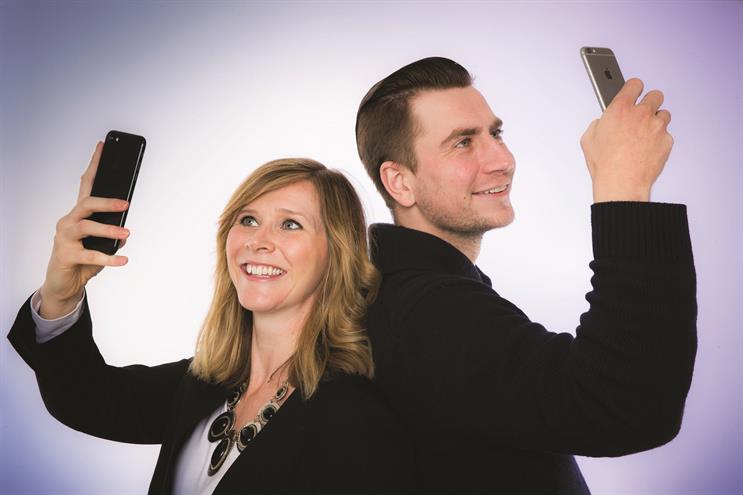 Social video has moved from an added extra to a fundamental format for consumers and marketers alike. Yet, not all platforms are destined to endure. While former luminaries such as Vine have been born, risen, fallen and ceased to exist, Snapchat has enjoyed continued success and won the hearts of consumers and advertisers.
Today, Snapchat has more than 100 million active users and ten billion video views a day.
The figures among younger adults are even more spectacular: Snapchat reports that, on any given day, it reaches 41% of all 18- to 34-year-olds in the US, while in the UK, nearly ten million Brits use the app daily.
There is now a plethora of opportunities for marketers to deliver highly effective campaigns to huge audiences – but what must they take into account to deliver a successful campaign?
1. Addressing a broad reach
For marketers, Snapchat is the golden goose: the overall gender composition is approximately 50% female and 50% male, and provides strong, balanced reach among highly desirable audiences. Half of all "Snapchatters" are located outside the US, further highlighting its tremendous global potential.
With consumers around the world congregating on one unified platform, marketers can analyse their audiences, understand how it compares with other social and mobile channels and build brand affinities to see which message is likely to resonate best with their target audience. Further to this, we are pioneering the means to sync Snap Ads with TV ads to create rich multiscreen experiences.
2. A creative challenge
Millions of videos are uploaded to Snapchat every day, yet their life cycle is just 24 hours; it is fundamental for the story to cut through the noise. Millennials are also doing their best to avoid advertising content, enabling ad-blockers wherever possible. The content, therefore, must not only be interesting and funny, but also relevant and personalised.
On Snapchat, broadcasting a message within ten seconds is a huge challenge for video advertisers used to traditional, 30-second slots. Yet, delivering a memorable and creative storyboard is possible for those who are bold and concise.
Done well, Snap Ads, which are oriented around vertical video views, provide a tremendous opportunity for marketers to achieve their key brand objectives. Based on research from TechValidate, 96% of brands activating their campaigns through the 4C platform increased brand awareness by 10% or more, and 89% boosted engagement by 10% or more.
3. Understanding the Snap Ads API
The Snap Ads API was launched in 2016 to enable programmatic buying through partners. The API enables precision targeting including email matching, interest-based targeting and lookalike audiences. Additional options include goal-based bidding to optimise for swipes. Advanced features to look for include bulk editing, day-parting and budget pacing.
Brands that got a first look at the Snap Ads API are achieving excellent results. As Ben Hovaness, group director and head of social at Resolution Media, explains: "In the first months following the?Snapchat launch, Resolution saw promising early results. 'Apples-to-apples' comparisons?of CPMs — same demographic?targeting parameters and spend?volumes — indicated a consistent 10%-15% discount imparted to Snap Ads between user stories purchased at auction relative to the same media purchased at rate-card prices."
4. Monitoring your performance
Various media platforms provide native tools with their own set of metrics, creating major headaches for planners and in-house marketers. Yet, there is no reason to despair: intuitive analytics tools can update data in real-time, providing a simple and centralised way to measure effectiveness across several channels. This way, brands and marketers can re-evaluate their KPIs at any time and optimise their campaigns accordingly.
These tools provide activation features such as pre-optimised, custom audience segments that save time and improve effectiveness. They also offer advertisers greater transparency, helping them to find their most responsive audience and understand how they are spending their advertising dollars.
Successful Snapchat advertising is not a simple case of loading up some Snap Ads. Instead, it is a process of careful audience planning, creative development and performance analysis.
Snap Ads
Snapchat offers the ability to create imaginative content and show off quick moments with friends while maintaining maximum privacy from other users.
4C is proud to be the first global Self-Serve Snapchat API partner. We're also excited to announce 100% month-on-month growth on Snapchat adspend since launching on our platform in November 2016.
Content and context
Brands should experiment in 2017 to figure out the optimal usage of the many new media types. Ensuring that content matches the context is critical to success for Snap Ads.
"With Snapchat, advertisers can leverage a wide variety of interest and lifestyle targets to help reach the users most likely to be interested in their products and services"
Ben Hovaness, Group director and head of social, Resolution Media
"The attention span is short and users respond better when they are being directly spoken to and offered unique content or experiences that they can't get anywhere else"
Kelly Davis, Director of display media, Booyah Advertising
About the author:
Kirsty Brice is EMEA marketing director at 4C, a data science and media technology company with solutions for multiscreen convergence. 4C offers activation on Facebook, Twitter, LinkedIn, Pinterest, Instagram and Snapchat, as well as TV Synced Ads across display, search, social and video
4C is hosting an exclusive webinar with Snap on April 25 about how to use Snapchat throughout the funnel. Register at www.4cinsights.com/snap-ads-webinar.