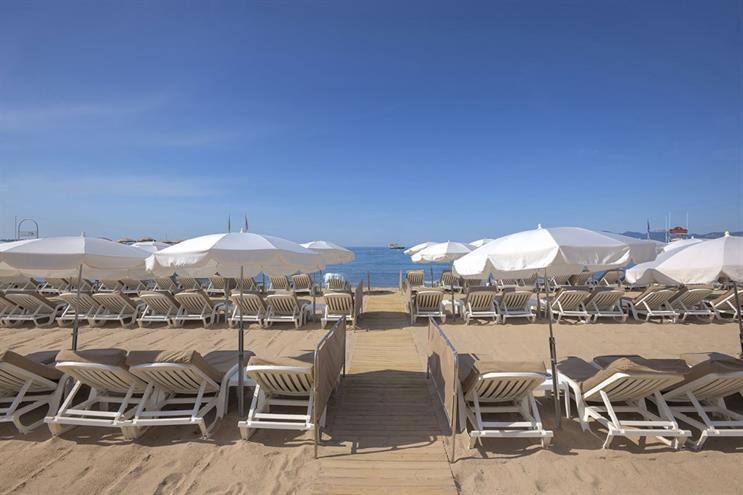 The world's creative industries are flying to Nice for the annual Cannes Lion International Festival of Creativity.
There's been a reported 7% bump in entries this year, with many new categories, events and sessions being introduced. Lions Health has kicked off, and we've picked the top ten things we're looking forward to seeing at this year's event.
1. Lions Entertainment
While Cannes Lions has always attracted (and been a platform for) some of the world's biggest artists and stars, this year it's being made official. Lions Entertainment is a new event where "brands, agencies and entertainment companies can focus on producing outstanding creative work together."
Held at the end of the week, on the 23rd and 24th June, the programme will explore the ways talent and storytelling can elevate content into the cultural mainstream.
Our hot tip is Sony Music's keynote; Is Advertising the New Rock and Roll?
2. Digital Craft Lions
Another new award for 2016, based on the growing popularity of digital technologies and their ability to gather vast amounts of consumer data.
The Cannes organisers say this has meant a change in attitude towards the role of digital design & user experience, and from desktop to mobile, to virtual reality and beyond; digital design is now more than ever driven by user need. How a digital product performs and functions is just as important now as how it looks and feels.
Digital Craft Lions is a new award for 2016 that will recognise and celebrate the skill and artistry required in omni-channel digital creativity.
3. How far will the McWhopper go?
Hotly tipped to sweep the board in multiple categories (advertising, PR, innovation, you name it), this is one of the most recognisable campaigns of the past year.
Perfectly tongue-in- cheek, just the right side of naughty, and beautifully executed. It'll be interesting to see just how successful this ends up being.
4. Continuing social good
So many of last year's big winners were heavy hitting CSR or social purpose campaigns. The great thing about this is that when these sorts of campaign win, more creatives are inspired to do work in this area, and brands are happy to invest in them.
The result? Issues-led work gets taken more seriously, and we're able to work on projects that really mean something. Will we see the same this year? After all, Samsung won 27 awards last year, with its Safety Truck work taking home a coveted Titanium Lion. This year?
They've been awarded Creative Marketer of the Year…
5. Young Lions
It's the third outing of the Young Lions programme, which has been getting bigger and better with each subsequent year. As our Director of Social Media Candace Kuss pointed out: "We see this as a grassroots reflection that Cannes is growing in importance for PR agencies. Even if the PR CEO isn't into it, the young talent all know about Cannes now via this scheme".
And more importantly, will we see PR agencies start poaching teams that win Lions like all the ad agencies do? Watch this space…
6. Tour the work
This is a rare 'only at Cannes' moment to go on a 30 minute guided journey through the exhibitions of shortlisted and winning work, with commentary from a Jury President or industry legend.
We're excited about the session hosted by Cindy Gallop – a rare opportunity to see the world's best creative work through the eyes of one of the most successful women in our industry.
7. VR, VR, VR
As expected, there's a lot of VR on the agenda, which is expected – but still interesting. Samsung is doing a keynote in the Lumière Theatre that promises to be a "carefully orchestrated performance, not a presentation: and attendees will experience the beauty and wonder of this new creative medium".
8. Tech on the beach
One of the best places to meet people, recharge, and find out what's coming up from the big platforms are the beach setups. Last year, Google and Facebook (the latter under the guise of 'Hacker Beach') dominated here, with huge open areas for all passholders.
This year, Twitter Beach returns, and Spotify has partnered with them to put Spotify House right next door, with a full schedule of programming. I'll be at Twitter Beach at 10am on Tuesday 21 st June for a #HowToDo Periscope live show on video. Plus, this year YouTube is taking over its parent company's spot, and turning the beach 'red'.
9. Fringe goes official
While some of the events outside of the official theatre-style programming have always been open only to passholders (the beaches for instance), there's always been some that have existed with no official connection. This year, Cannes Lions is expanding this list, making it a bit more structured – and officially tying to the programme. Full list here.
10. Star Trek Beyond
Even if you're not a fan, to get Simon Pegg, Chris Pine, Zachary Quinto and John Cho – the stars of J.J. Abrams' reboot– is no small feat. They're at Cannes to talk about storytelling, of course. But more specifically; retelling an old story for a new generation.
How much leeway do you have when you're working with an iconic, beloved franchise? And how do you re-tell a story in a way that's relevant for today's audience? There's lots to learn here from some of the best in the business.