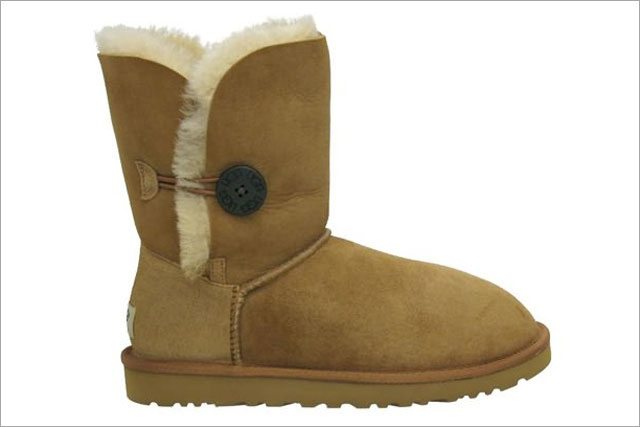 The ad included a picture of a boot and the following text: "Our UK Exclusive Sale … uggbootsstore-uk.com … Huge sale – save 40 – 80% 100% Original. Made in Australia."
The ad attracted one complaint that challenged whether it was misleading because it implied genuine Ugg boots were for sale.
Uggbootsstore-uk.com did not respond to the Advertising Standards Authority's enquiries.
The ASA decided the "100% Original" claim, in conjunction with the image of an Ugg boot, was misleading as the body had not seen any evidence that genuine products were for sale. It banned the ad from appearing again in its current form.
Uggbootsstore-uk.com had not responded to requests for comment in time for publication. The site is not on Ugg's list of authorised online retailers.
Facebook operates a system where users can report concerns about an ad by clicking a cross positioned in the top right corner.
Follow Daniel Farey-Jones on Twitter @danfareyjones