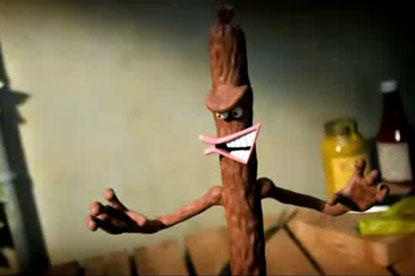 The winning idea, which will be announced next month, will receive a prize of $10,000 as well as being turned into a global ad campaign, set to break initially in the UK, created with the help of Smartworks.

The worldwide contest centred around the website ideabounty.com, which acts as an online community for creatives.

The competition launched at the end of August and the closing date for entries was 23 October.

The idea has to centre around the "Animal" character, which was originally devised by Peperami's former ad agency Lowe London.

Peperami split with Lowe, which it worked with for more than 15 years, just before the competition launch.

Noam Buchalter, a marketing manager at Peperami, said: "The response has been greater than we expected, but it is hugely exciting to see how much interest the creative world has shown in the Peperami brand.

"With so many fantastic entries, we have a tough task ahead in selecting a winner."