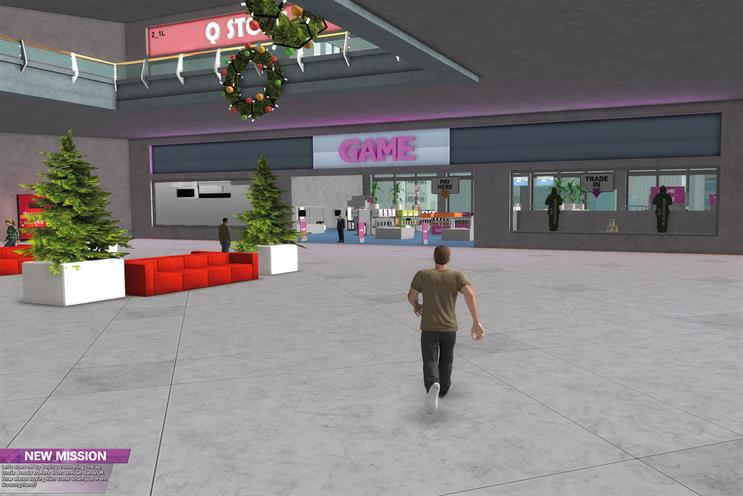 The idea was conceived by 101 and the agency will work with Freak Storm to create the product, which is called Christmas Shopper Simulator and can be downloaded for free at Game's website from today (4 December).
Limited-edition copies will also be hidden in selected Game stores and can be traded for prizes.
The game is a third-person adventure similar to Goat Simulator, a surprise hit this year in which players control a goat.
In Christmas Shopper Simulator, players guide a shopper around a mall as part of a timed mission to find and buy presents.
Players can visit shops such as Amazombie.com (spoofing Amazon) and knock things down. Meanwhile, Game stores are staffed by helpful people who can restore the player's energy.
Fred Prego, Game's insight and marketing director, said: "Our customers love gaming of all kinds. This is our way to reward them. A fun, light-hearted simulator that lets you enjoy Christmas shopping from the comfort of your own armchair."
The campaign was created by Ryan Delahanty, Erik Hedman and Ben Williams, and produced through Freak Storm. Game hired 101 in May after a competitive pitch.
Augusto Sola, a creative director at 101, said: "Game is a retailer, but it's the only one staffed by real gamers too. So they know that Christmas shopping can be competitive and stressful, and gets in the way of what they really want: game time. So they're doing what gamers would do, and making a game of it."