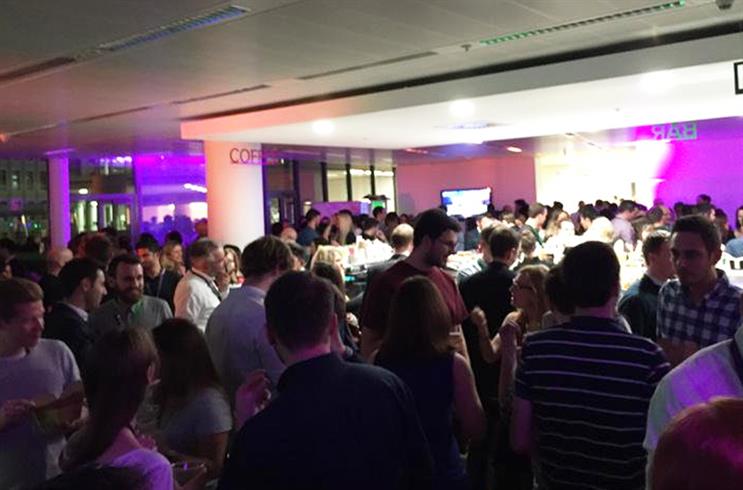 1. The crème de la crème of sporting talent and heroes will be in the building
a) Ade Adepitan
b) Sir Clive Woodward
c) Rio (OMG Rio Ferdinand)
d) Dan Greaves
e) Charlotte Evans
2. We're honoured with the hottest Huddle hunks yet
a) Jonny Lomax
b) Rick Edwards
c) Steve Jones
d) Did we mention Rio Ferdinand?
3. The girl everyone wants to meet will be here….DRUM ROLL….
a) MICHELLE KEEGAN (enough said)
4. You can throw some shapes with Shazam's B Boy Dance Studio
Just head along to Pineapple Studios throughout the day and get your streetdance on. See YOU there.
5. Meet a QI Elf
Sadly not a real elf
6. Channel 4 will be showing us how to create a digital human being
I mean seriously.
7) Huddlers will be getting opinionated about gender roles in business and the wider world.
8) Once and for all we'll be able to know whether technology is ruining our health or enhancing our lives with Bydd Tech
9) Who doesn't love copious amounts of free stuff?
10) Cuddly teeny tiny MICRO MINI PIGS!!!!!!!!
11. Arguably, it's the best day in the Mindshare calendar
And we will all be inventing the Future of Media.
Check out the full Huddle 2015 Agenda here.
Jodie Miles, account director, Mindshare
Iddy de Viell, account manager, Mindshare