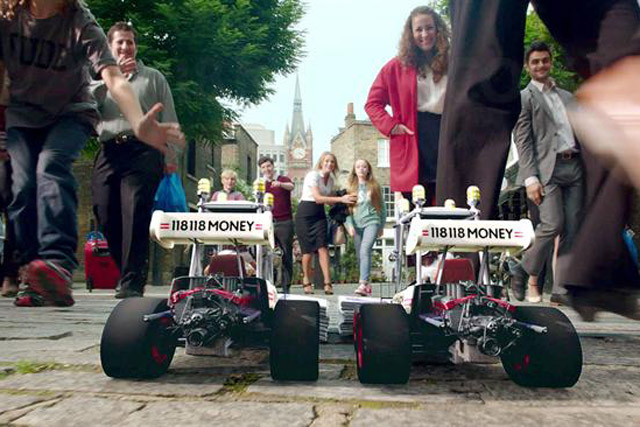 The activity, which launches this week, marks the first time that the iconic 118 118 runners have fronted a product beyond the core directory enquiries business.
Watermill created the spot called "forklift". It shows the runners in hard hats, driving go-kart-style forklift trucks with banknotes loaded on the front. This is intended to show that the company will consider all borrowers, even if banks have turned them down.
The independent agency is responsible for the art direction, copywriting and directing of the spot. Smersh produced the film.
The campaign will also feature on digital channels and other media. ZenithOptimedia UK is responsible for media buying.
Jean-Michel Maltais, the global chief marketing officer at 118 118, said: "All our research shows that the 118 118 brand has very high recognition levels, and it's also a brand that customers trust.
"Our directory assistance service is all about helping people when they need it most, so in that sense, there was a very good fit with 118 118 Money."