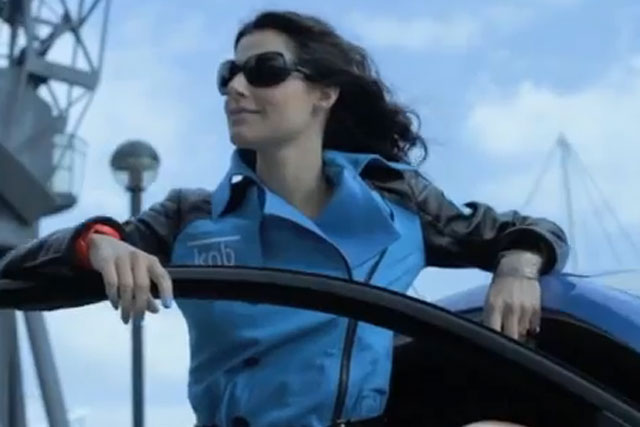 The group hopes the ad will ape the success of its long-running 118 118 "runners" campaign, and drive awareness of the fledgling brand.
Kgbdeals launched a year ago. It offers consumers daily deals and 50%-90% off products and services in more than 100 cities across the globe, including 25 in the UK.
The campaign, which was created by Brooklyn Brothers in New York, airs from 1 June and, in a similar vein to the 118 118 ads, uses characters named after the brand. Three women play K, G and B – the "deal makers".
Kgbdeals was the seventh most visited coupon site in the UK in April, with 334,000 unique users, according to ComScore.

This was far less than the 2.4 million unique users for the market leader, Groupon, which has yet to advertise on UK television.

Vouchercodes.co.uk, Myvouchercodes.co.uk and LivingSocial ranked second, third and fourth, with 2m, 1.3m and 1.1m unique users respectively.
The Kgbdeals ads were filmed in London and New York and feature real businesses offering deals through the group.
As well as attracting consumers, the campaign is designed to attract small to medium-sized businesses that want to expand their customer base, but have a limited marketing budget.
The TV work is being supported by outdoor ads and social media activity. After rolling out in the UK, it will break in France and the US.
In a statement Kgb said: "Daily deals are set to become a vital part of the retail scene that will contribute to the UK economy and business growth."
Separately, 118 118 is on the hunt for a European marketing director – a new post that has been created following the departure of UK marketing director Jo Blundell, who joined Burger King last month and is not being replaced.