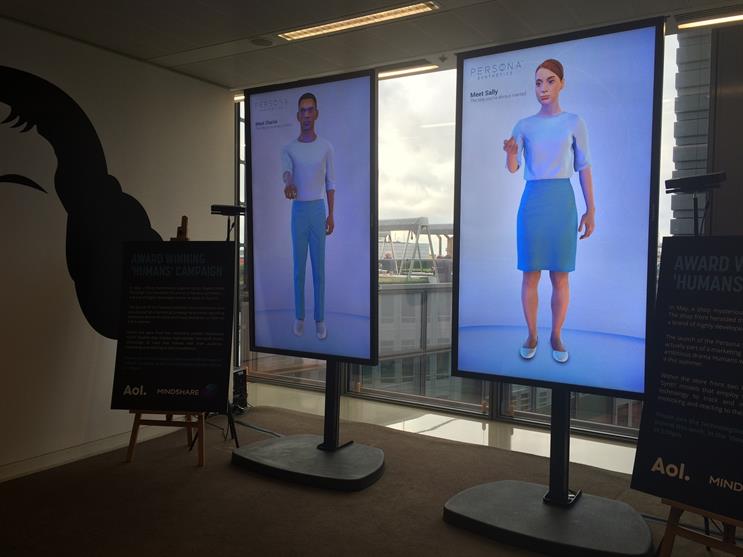 1 Loop the office
There are over 2000 potential BFFs in the building.
2 BUT If none of these are quite up to scratch, just make your own
AOL show us how they created shiny new people/ synths for Channel 4's Humans (main picture).
3 Make yourself a sick Twitter account
And let the pals come to you. ITV social-media creatives and comedy writers Dave and Laura Gibson and comedian David Schneider (creative director at That Lot) show us how it's done.
4 Buddy up with AN ACTUAL ROBOT!
Humans are so last century. Check out area 48 at 4pm.
5 Learn to be Quite Interesting.
… step forward QI elf Stevyn Colgan. Didn't know why Wizards make good employees? You do now. Head along to area 36 at 2pm.
6 Impress with those killer dance moves
If you're a bit rusty, pick up some new ones courtesy of Shazam at 2pm in area 34.
7 Latch on to a celeb
Rio Ferdinand. Danny Wallace. Martin Keown. Rick Edwards. Steve Jones. Ade Adepitan. We could go on. They're all here milling about the office and so are you so make the most of it.
8 Get cosy with the cast of Game of Thrones
Winter is Coming to area 42 at 2pm. Go along and have a peak.
9 TIP: EVERYONE loves a freebie.
10 If all else fails, have a drink.
11 And then another…
12 And then another…
13 PS If your new friend says they have to dial into a conference call in five minutes, move on, they're just not that into you.
Rosalie Shakir, Mindshare, account manager