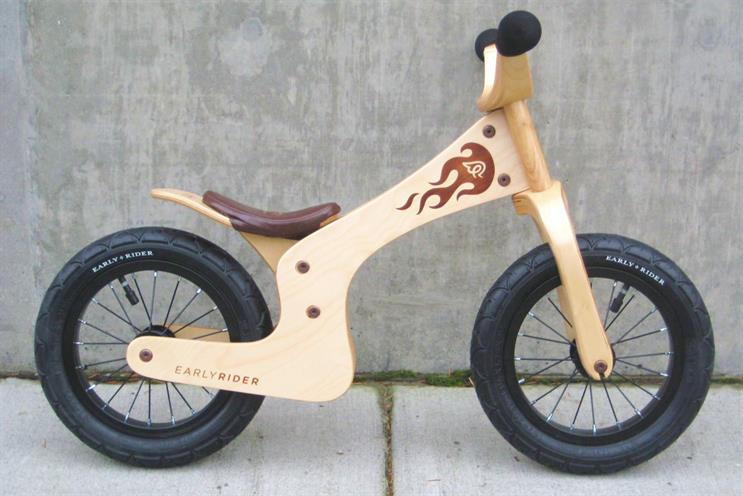 The brand has not previously engaged in mainstream marketing but is now planning to spend £4 million on advertising over the next year, kicking off with a Christmas campaign.
18 Feet & Rising will create a cinema and online brand campaign for Early Rider to launch in early December. As part of the appointment, the agency will also handle logo development, design and merchandise production.
The agency is creating a children's book and "explorers" pack for the brand, to launch before Christmas, that aims to encourage children to explore the outdoors with their bikes.
Early Rider is a British company founded by Andy Loveland in 2006 that spe­cialises in designing and manufacturing cycling products for children from one to seven years of age.