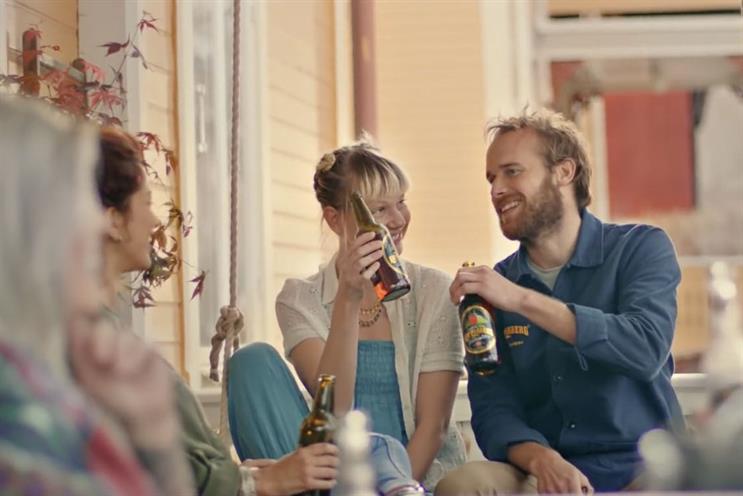 To achieve certified B Corp status, 18 Feet & Rising was required to pass a special resolution to change the company's articles of association to enshrine "triple bottom line" principles into the constitutional DNA of the business.
This means that 18 Feet & Rising is now committed to maximising benefits to the environment, community and staff alongside profit in any decision taken by the board.
Jonathan Trimble, founder and chief executive of 18 Feet & Rising, said: "Becoming a B Corp is a creative
platform of its own to engage in doing great work for our clients but also be a great place to work and leave the world in a better place than it was found."
Over the next 12 months, the agency must audit its clients' social impact to ensure they meet certain standards. Clients include House of Fraser [below], Kopparberg and the National Trust.
18 Feet & Rising is also required to monitor the pay of its top executives in relation to that of the lowest-paid person within the company.
Scott Drummond, communications and storytelling manager at B Lab UK, the B Corp charity arm that
regulates companies' status, said: "18 Feet & Rising's certification rein-forces that this is not just a movement for socially oriented businesses. It's especially exciting to see a traditional creative advertising agency certify, and we hope that this prompts wider debate and reflection within the creative industries about the opportunity for positive social and environmental impact."
What is B Corp?
B Corp status is to business "what Fairtrade certification is to coffee", according to the organisation behind it.
The movement started ten years ago in the US. Its non-profit arm, B Lab, provides certification to for-profit companies that voluntarily agree to meet rigorous standards of social and environmental performance, accountability and transparency.
After arriving in the UK a year ago, the movement now includes more than 100 certified "B Corporations", with over £750m in combined revenues, employing 3,500 people and representing 14 industry categories.
Certified B Corps include Patagonia, Kickstarter and Etsy. Also among them is Ben & Jerry's, whose owner Unilever is working with B Lab to explore how the B Corp status can work for large multinational companies.
The B Corp movement has also been successfully lobbying for legislation in the US to make it legally viable for directors of for-profit companies to pursue non-fiduciary goals.
Patagonia chief executive Rose Marcario said: "Business impacts and serves more than just shareholders."