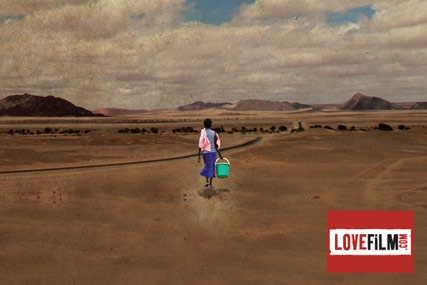 Wieden & Kennedy and CHI & Partners were knocked out of the pitch at an earlier stage. The process was handled by Oystercatchers.
18 Feet & Rising, the start-up launched last year by the former Fallon trio Jonathan Trimble, Matt Keon and Tim Millar, will now take responsibility for all of the DVD rental company's above-the-line advertising activity.
Its first task will be to launch a brand campaign at the end of the summer that will seek to position LoveFilm as a leading entertainment provider.
The focus of the campaign, which will include TV and online elements, will be to encourage consumers to "love film more".
The campaign will mark LoveFilm's first foray into brand advertising on TV. In the past, its campaigns have taken the form of direct TV spots, created in-house.
LoveFilm spent an estimated £2 million on advertising last year, with the majority of its campaigns focusing on the ease of use of its service.
The company does work with a retained set of agencies on its below-the-line business. Last year, it appointed Poke to handle its digital business after a pitch against Dare, while Quant Presky Maves is the incumbent on LoveFilm's direct marketing account.
In the past, a significant portion of the brand's marketing activity has been channelled into partnership deals.
Cocktail Marketing, which LoveFilm uses to broker deals, signed partnerships last year with Kettle Chips and Shloer.