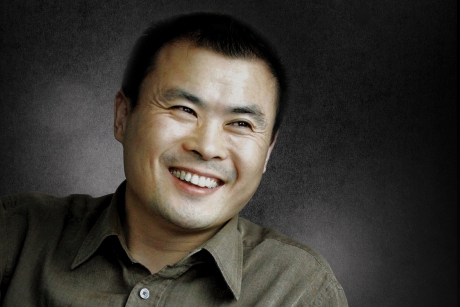 The day after the Chinese New Year, Fu Peng went to the drugstore to buy painkillers. Unexpectedly, he encountered a problem that made his headache even worse. When he looked at the drugs on the shelves, he found there were more than 20 types of painkillers. Of these, almost half were brands that all contained ibuprofen. There was Ibuprofen Anruike, Ibuprofen Aruike, Ibuprofen Fenbid ... and so on.
This is not a special case. In China, almost all sectors are like this - from shampoo, credit cards and leather shoes to TVs, cars and real estate. We are facing a society that is increasingly suffering from product saturation. People are gratified by the abundance of material products, but disappointed by their growing homogenisation. Products are becoming more and more alike, and consumers can hardly tell the difference between competing brands any more.
In the meantime, the quantity of information we receive is growing exponentially. Take TV: there are more than 60 channels in China. If Fu Peng changes channels one by one, it would take him six minutes without even watching any of the programmes. In the era of product homogenisation and information explosion, consumers are not getting more choice, but more confusion. Traditional approaches to brand promotion are rapidly becoming less distinctive and less effective. The Chinese ad industry is experiencing a cruel revolution. Information exploration and digital media have completely broken our long-established profit models, pricing systems and rules.
Now, a new situation usually represents a new opportunity. And a new opportunity usually makes adaptable enterprises stand out from the crowd. 180China is one of those. As a "true native" in China, 180China aims to perfectly grasp industry changes and understand its customers' very real difficulties. 180China's approach is radically different from that of traditional ad agencies, which only showcase their abilities in broadcast creativity. Rather, 180China is a combination of a brand strategy company, a product innovation company and an integrated communications company, extending its antennae into all sectors and bringing the customers fat profits.
180China has created a unique thinking "competitive edge tool" to make customers' brands increase in value, which is called "REthink". It's a methodology for solving the problems inherent in doing business in China. In simple terms, it offers actionable ideas with practical significance. The methodology is made up of four core modules: angles, breakthrough, crossover and disruption. By reviewing a case in which 180China helped an old marine park, Sun Asia Underwater World, resurrect itself, it is easy for us to show the significance of REthink in use.
Angles
Tiger Beach Polar Aquarium, a direct competitor of Sun Asia in Dalian, was set up in 2002, with a clear advantage in both the size of the park itself and the number of animal species featured. Sun Asia looked like an outdated brand, certain to lose out to its new competitor. After undertaking this challenge, 180China first analysed the client's situation fully from different angles, helping it identify a potential competitive advantage. Through research, it found that many people had previously been to Sun Asia. If the tourist programmes offered simply remained the same as the ones now better provided by Tiger Beach, there would be no "compelling story" to make the tourists go back.
Breakthrough
Having discovered the client's core problem, 180China's thinking moved into breakthrough mode. Through analysis of the problems, 180China realised that the breakthrough idea could be to further strengthen the interactive experience between product and consumer: making consumers play interactive games with animals underwater and participate in all kinds of fun competitions, through which it can provide an absolutely different level of engagement from the competitor's products and services. Nothing would be better than event marketing in encouraging consumers to pay close attention to this change immediately, promoting multifaceted engagement and generating positive "word of mouth" recommendation.
Crossover AND Disruption
Discovering breakthroughs with new angles, however, can only provide the strategic basis for innovation. The crossover and disruption modules deliver innovative implementation.
In the case of Sun Asia, the status quo people originally disrupted was the default expectation of the tourist experience at a marine park. With crossover in mind, 180China introduced a new element: competitive sport.
In 2007, 180China helped Sun Asia hold the first Underwater Champions competition, featuring new sports such as underwater football, underwater hurdles and underwater bicycle racing. A fierce spirit of competition suddenly entered the quiet underwater world. We created competitions that attracted large numbers of people. Li Yuchun, an influential singer, and Liu Xuan, a former Olympic gymnastics champion, were invited to participate in the games. Even Sister Lotus, a controversial Chinese web celebrity, joined in. The different elements came together to create an explosive effect. Due to the novel creative approach, it had enormous repercussions in society, triggering reports by local TV stations, provincial TV stations and dozens of newspaper media, and thus gaining national awareness.
In 2008, 180China developed tie-ups with the Kung Fu Panda film and the Beijing Olympic Games. Using the REthink methodology, 180China extended the creative disruption mode further still, enabling Sun Asia to present its own "Kung Fu Walrus" and the Underwater Olympics - exciting the market and pushing the limits of what tourist programmes could achieve and greatly enhancing the brand equity of Sun Asia.
A complicated and fast-changing market brings new problems to clients looking to enhance the value of their brands. However, it also provides new opportunities for ad agencies. The driving force of 180China's growth is the ability to "REthink" to create more value in the clients' actual business - not just the abstract value of their brands. It is, in fact, the only way for agencies and their clients to survive in our revolutionary times. Nowadays, almost all companies are redoubling their efforts across many diverse marketing channels, including integrated marketing, localisation marketing and event marketing. But the most important thing to remember is that, even if you don't best exploit the new marketing trends and opportunities, your competitors will!
Stone Lei is the founder of 180China.
---
AT A GLANCE
Founded
2002
Principals
Stone Lei, founder; Michael Xu, general manager, 180 Branding; Momocha Mo, general manager, 180 Digital; Tina Huang, general manager, 180 Dalian; Michael Sun, business director, 180 Dalian; Peter Tian and Howard Zhao, creative directors, 180China
Staff
120
Location
Beijing
What is the future for pureplay digital agencies?
Social media is the most important part in 180China's digital marketing field
Which movie title best describes your agency?
Moneyball. Billy transplanted mathematic statistics methodology into the rebuilding of the baseball team. Two areas that seem to have no connection work together to make the dead come back to life. Just like 180China's REthink concept, Crossover and Disruption are likely to bring incredible explosion in whatever your field.