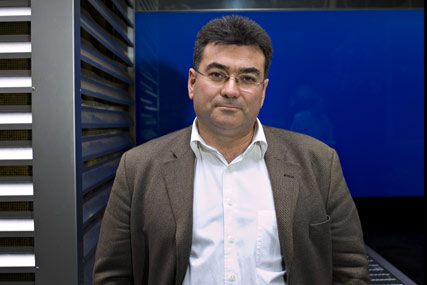 For international media agency groups, 2009 was the "Year of the Pitch". Promises were made. 2010 is the year when they will have to be delivered. And therein lies a problem.
Clients rush for savings
The events that led up to the greatest media market upheaval of recent years are virtually unprecedented. In reaction to last year's deep financial crisis, advertisers massively cut their media spending. The slump in demand abruptly sent media prices into a tail-spin across big western markets. Years of steady price increases were suddenly flung into reverse. Double-digit deflation quickly undermined the established negotiating stances of media-owner and media agency oligopolies. Advertisers read the signs, and saw a once-in-a-generation opportunity to leverage media prices lower still, imposing a step-change in their own favour.
Marketers were unsure if this was a one-off situation, but no-one wanted to miss out on savings. Suddenly the world's biggest advertisers were calling competitive pitches on their media buying service contracts. They were looking for significant short-term reductions in media and service costs, but also for ways of preserving those reductions for the future, should price-inflation conditions resume in a post-recession media market. Agencies sat in pitch meetings and pledged huge cost-efficiency improvements in order to clinch new business wins. The question is, did some of them over-promise?
Escalating expectations
The catalysing event was the widely-publicised announcement by Procter & Gamble last spring that their agency agreements were producing "value improvements worth $400m". This revelation suddenly ratcheted up expectations in boardrooms everywhere, with the assumption that unprecedented savings were there to be seized. From that moment on, client procurement teams were putting on the pressure, and a frenzy of service reviews and media pitches ensued. We at Billetts were partnering clients on about half of them, and we thus had an unusually comprehensive inside view of what was going on.
Role of procurement
Advertisers' purchasing and procurement teams were very much in the driving seat where all these pitches were concerned. Procurement is an integral part of today's corporate structures, generally reporting to the CPO (chief purchasing officer). These are the storm-troopers of the CEO and the board, targeting serious savings for the company. Indeed, at most big corporations today a strategy for overall cost-containment has taken on equal importance to measures for generating growth.
Media procurement has advanced in sophistication over recent years. A dwindling few of its practitioners may still wield blunt instruments, convinced that agencies are benefiting from hidden value and revenue streams anyway, so they should take back whatever they can. But such attitudes can be obstructive to the win-win that we at Billetts know to be achievable and sustainable over time.
Not really rocket science
Gone, too, is the pretence that media is a unique and fiendishly complex industry that only "media mavens" can really understand. Procurement pros have learned to regard media advertising as just another service industry like IT and travel, which happen to revolve around intangibles such as information and services, and use discounts as their central dynamic. In purchasing circles, the media business is now considered a relatively unsophisticated one, at least in comparison with something really tuned-up and detailed like automotive.
Incautious undertakings
Last year, many clients came out of their pitch meetings convinced they had died and gone to "Procurement Heaven". Some media agencies' offers on cost performance were simply incredible. In the suddenly unpredictable anarchy of media deflation, there were agencies that thought they could "just buy the business". Their assumption was that either recession linked media cost deflation would continue, handing them further opportunities to thump deals out of cash desperate media owners; or that the crisis would end, media price trends would normalise again, and somehow "all bets would be off". Such hopes failed to take account of the attitudes and ambitions that clients brought with them into the pitch meeting. It was always going to be about results.
There are agencies that have long maintained a fairly relaxed interpretation of their contractual undertakings. The client-agency contract has tended to sit in a drawer unread, pending the next review of the business. In that spirit, perhaps, agencies went ahead last year and made those big promises. Now the client-agency marriage contract says it's time to deliver. Why would clients not demand their conjugal rights?
Big account moves
Most of last year's public pitches resulted in accounts changing hands. It was rare for an incumbent agency to successfully defend a major piece of business. This shift was a direct result of escalating promises of better media value. With business hungry agencies vowing to reduce media costs substantially, what defending incumbent could promise to do the same, without implicitly confessing to past over-charging? It was only in the case of internal agency reviews (or "silent pitches") that media agencies could avoid the public humiliation of losing a race, and cling on to the account. But in those cases too, keeping the client meant swallowing hard and promising that the buying unit would henceforth deliver more for less.
Not listening, maybe?
In some instances there was a convenient misunderstanding getting in the way of delivering promised cost-efficiency results. Back in the pitch meeting, agencies were sure that what they promised to deliver was "more media exposure for the same dollars". The client was just as convinced he/she heard the agency say "the same media exposure for fewer dollars", a difference which is not merely semantic; in fact it is not the same thing at all. We at Billetts have increasingly found ourselves called upon to play marriage-guidance counsellor in the middle of such spats. Our prescription is for both parties to sign up to an articulate and quantified advance agreement (call it a "pre-nup" if you like), precisely to avoid such quarrels breaking out.
Who is doing what for whom?
It is widely known that media agencies have consolidated into six main global purchasing points. The bulk of agency spending is pledged to media owners at group level. At this scale of trading, one could argue that the sheer size of deals works against the possibility of clients getting line-by-line matching of their brand budgets with the media channels that will carry their message most effectively.
A contentious issue will henceforth be that of agency media neutrality and transactional transparency. Are agencies truly basing planning, buying and media mix decisions on each client's best interests? Or are they"'retro-fitting" to meet their own business agenda? There have been cases where agencies "plan backwards" from the PRIP (performance-related incentive programme), quietly by-passing client briefs and objectives, and delivering only what will boost their reward. The PRIP tail can sometimes be wagging the campaign dog. But only the alert client would know the difference.
Incentive mechanisms
PRIPs are already a key source of media agency income. What is less well-known is that there are two basic sorts: some should really be called "soft PRIPs". Agencies can be remarkably adept at getting clients to agree to "challenging" performance targets that their buyers can in reality hit with their eyes closed.
The more meaningful sort of PRIP is based on targets that really will stretch the agency's capabilities and commitment, and only reward a superlative buying performance, actually surpassing set objectives. It should not be enough just to meet the targets. But such deals are recognised as "true PRIPs" by too few international advertisers. The concept of "no pain, no gain" has taken on a new twist. If the agency feels no pain, the client will probably be seeing little gain.
A broken model...
In 2009, the classic media agency model of recent decades was pushed almost to breaking point. A new model is needed, focused on best effort, fairness and transparency, and capable of restoring trust between clients and their agencies. Right now, that trust is at an all-time low. Why? The impact of the economic crisis on media markets has acutely focused client attention on the transactional dynamic between agencies and media owners. Media agencies are seen as sometimes working to their own business agenda, rather than concentrating single-mindedly on the advertiser's marketing requirements.
For their part, clients need to recognize that there are limits to how much can be saved by aggressive 2009-style cost-bashing "inquisitions". They should now re-focus on the positive side of the equation: service, value and effectiveness. Price as the sole measure of media efficiency only makes sense during rare episodes of media market deflation, which by their very nature will never last for long.
...so fix it
2009 was a truly unique year. The same things could only happen again in 2010 in the case of a double-dip recession. The game has shifted anyway. Media owners have learned lessons from the vertiginous price-collapses of last year. They are much more likely now to restrict inventory to bolster their bargaining position. But perhaps it no longer matters much. Tectonic plates under the client-agency relationship have shifted, and the newly uneven terrain now needs to be re-explored. The strains in the business model will persist and worsen, until agencies and their clients sit down in a no-prejudice discussion and hammer out a better way of working together.
CALL THEM TO ACCOUNT
But before anything else, agencies must be held to account for promises made. Advertisers who missed out on reviews, or failed to follow up properly, may find they are paying for someone else's lunch. We can help clients to get the commitment and best effort that their media agencies are capable of. But that needs to be based on more than just promises.

This article appears in Response, the first issue of Billetts' online newsletter which provides independent insight into the bigger issues in the media market place.